Convious acquires Tap (formerly Tapperuse) offering a seamless leisure customer journey across devices
Convious, the leading eCommerce platform for the Leisure industry, has added Tap (Tick and Pay), a mobile technology company, to its portfolio. With this addition, Convious moves towards its goal to create seamless customer experiences across devices and channels, something crucial considering the increasingly growing online presence of the leisure industry, reinforced by COVID-19 pandemic's impact.
"True eCommerce is long due in the Leisure industry. We are thrilled to see our fast-growing customer base using our platform and reap the benefits of reducing dependency on third parties and selling more direct to visitors. COVID -19, changed the market, and 'online' is more important than ever. By adding the Tap technology and its team, we extend our offering to native mobile apps at a fraction of the usual cost while having the full benefits." – Said Camiel Kraan, CEO of Convious.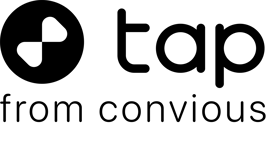 About Tap from Convious
By adding Tap's disruptive technology, Convious now offers a seamless mobile experience to the leisure market through the Tap app. Wellness, theme parks, zoos, and museums, can now improve their guests' experience and engagement by benefiting from new relevant features such as: in-app and location-based messaging, GPS with geo-fenced in-venue crowd control and heat-mapping, access and capacity management, and even mobile advertising, with no development cost.
"Convious is Europe's leading SaaS platform for the leisure industry. We strongly believe in their vision of a full eCommerce platform for Leisure, making it an easy choice to team up and help more leisure venues businesses perform better online and offline ". - Ronald de Groot, Product Owner at Tap.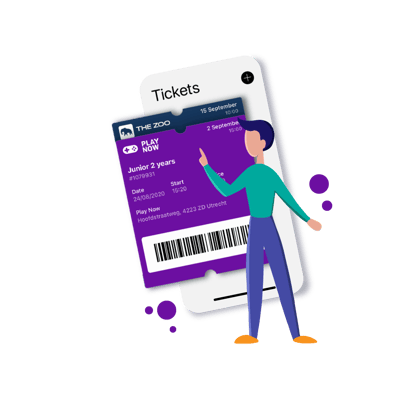 By using the Tap app, Convious partners access real-time guest data, invaluable for new revenue opportunities, operational improvements, and making sure everyone is safe and compliant with COVID-19 regulations. The app is now available in the App Store and Google Play Store for venues to offer to their guests.
Convious already empowers more than 100 businesses' growth in the leisure industry through its automated AI-powered ticketing software and its cutting-edge Crowd Control technology that allows partners to manage a smarter visitor distribution for a safer visit.
Tap (Tick and Pay) is a "Pay As You Go' app that helps leisure venues meet the needs of their visitor's lifestyle by using a unique and innovative technology by which they can seamlessly book their visit and pay only for the time spent in the venue. This empowers leisure businesses to build a stronger relationship with their customers before, during, and after the visit, increasing their reach, turnover, and margin
For more information go to www.convious.com/tap and www.convious.com/press