How attractions can use virtual queuing for a safe and smooth visitor experience
Picture this: your visitors coming back to your venue, with excitement and adrenaline running through their veins for finally being able to experience a fun day at your attraction, only to find out that the rides are full for the day and that they have to queue for hours.
Now, that's a bummer.
In fact, if there's one thing that frustrates people on a day out is all that wasted time queuing. Anyone paying for a ticket to visit your venue wants to make the most value for their money, and having to stand in a line for every ride clearly presents an obstacle to their desire of having a fun day and enjoying a smooth experience,
But that is not the only issue that queuing entails. In addition, it presents a huge operational challenge for your post-COVID19 reopening and keeping your venue safe from any potential outbreaks. And let's face it, placing 1,5 meter marks on the floor in order to have socially distanced queues is not going to cut it anymore. We all know that some people tend to relax once in the venue and forget to keep socially distanced from each other, while others will be dealing with discomfort and feelings of insecurity due to the closeness of those exact people queuing way too close to them.
However, queues are not an issue of this new normal, they simply present a new risk now that we're dealing with a pandemic. But way before that, theme parks and other attractions within the experience economy had already come out with different alternatives and workarounds in an attempt to solve the issue of demand exceeding capacity on their rides.
You are probably familiar with some of the solutions and alternatives implemented by some attractions in order to avoid people waiting multiple hours in a physical queue, such as line-skipping passes, charging different prices for some particular rides, or fast-pass lanes with ride reservation systems, by which people are assigned specific return times to board an attraction.
However, some of these solutions demand gathering data in order to estimate accurately how many people an attraction will be able to board in a given hour, so that there is no overbooking.
For this reason, attractions within the experience economy need better queue management solutions that can make the visitor experience smoother, safer, quicker, and overall more pleasant.
And that is exactly where virtual queuing comes into play.
Virtual queuing makes the afore-mentioned challenges an issue of the past, removing physical queues altogether.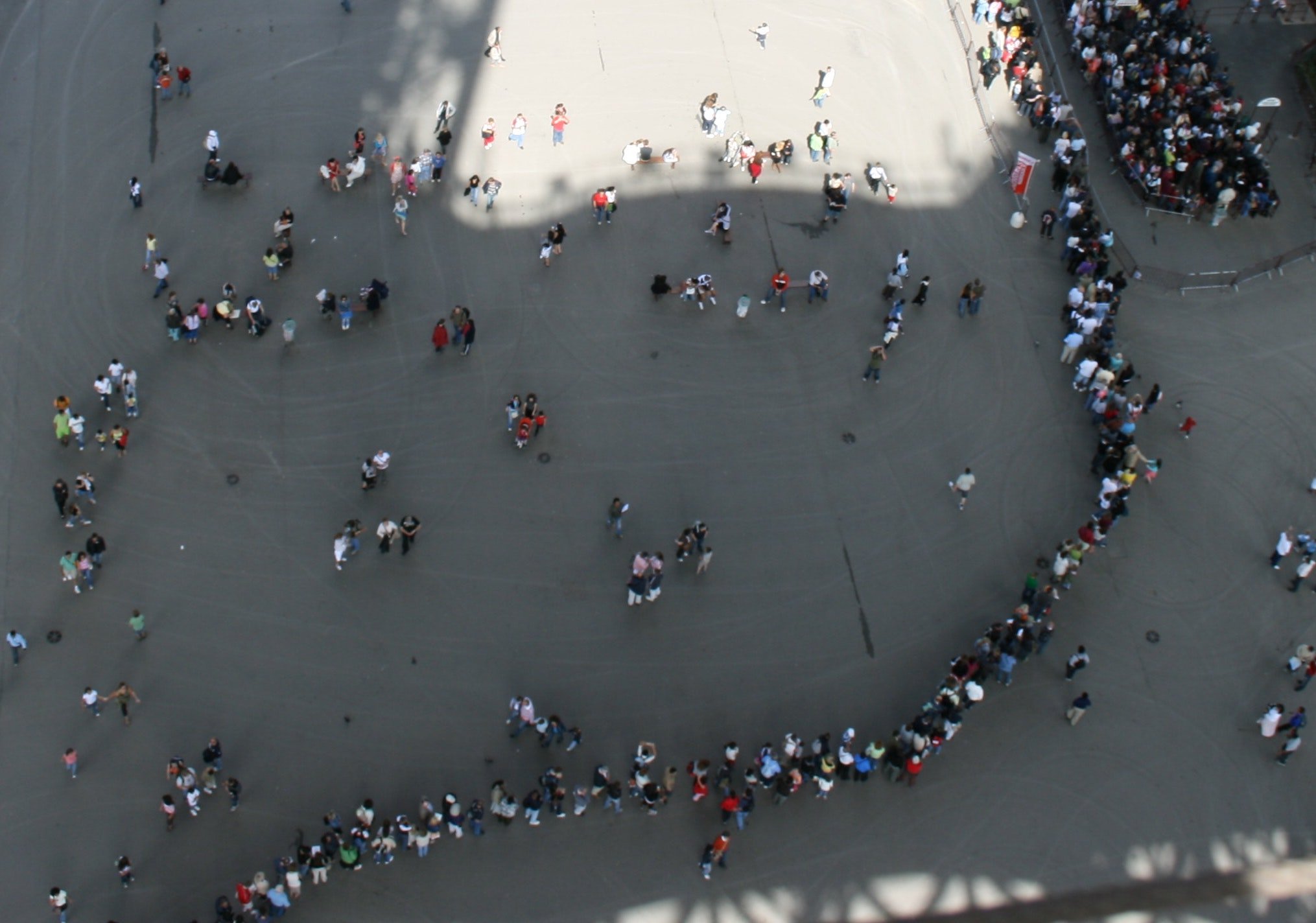 What are the benefits of virtual queuing and how does it work?
All in all, implementing a virtual queuing solution in your attraction will help you get rid of your visitors' most recurrent pain-point, and therefore, drastically improve their in-venue experience.

More specifically, you'll be able to:
Reduce waiting times and significantly improve your customer experience.
Less waiting means a better customer experience, and happier visitors. Those people can now spend that time exploring more areas of your attraction, including your different restaurants and shops in-venue, rather than waiting aimlessly in line.
Increase visitor spend.
Additional time to have fun and explore around your venue will lead to an increase in purchases for things such as food and beverage or gift-shop items, and can even open up the opportunity for upsells such as "fast-lane" digital passes by which your visitors can also progress quicker through that virtual queue.


Multiply your visitors' fun time
Get rid of dad's grumpy face, grandpa's back pain, or the kids' anxious nagging by removing queues altogether. Delight your visitors by delivering a seamless experience and don't let queues ruin their day.
Avoid long queues and unsafe crowds
Support social distancing and be 100% compliant by smoothly managing your visitors from hot-spots to less crowded points in your attraction. Help them move around your venue more efficiently and make the most of their time and experience.
Essentially, any virtual queuing system works on the basis that the visitor accesses a queue online instead of physically, and can then go enjoy any other activity parallel to progressing along that queue. Then, a couple minutes before his or her turn of boarding the ride, the visitor gets notified that they are up next, and can come back to the ride to enjoy the fun right away.
Convious' virtual queuing solution specifically works in integration with the Tap mobile app. Therefore, visitors can simply walk up to a ride, scan the QR code at the entrance and add themselves virtually to the queue. And as easy as that, they're next in line!

They can then spend the next hour exploring the less crowded areas of your venue (thanks to heat mapping and crowd control capabilities incorporated into the Tap app), until they get an in-app notification communicating that their time to board the ride is coming up.
Isn't that a much more pleasant use of their time?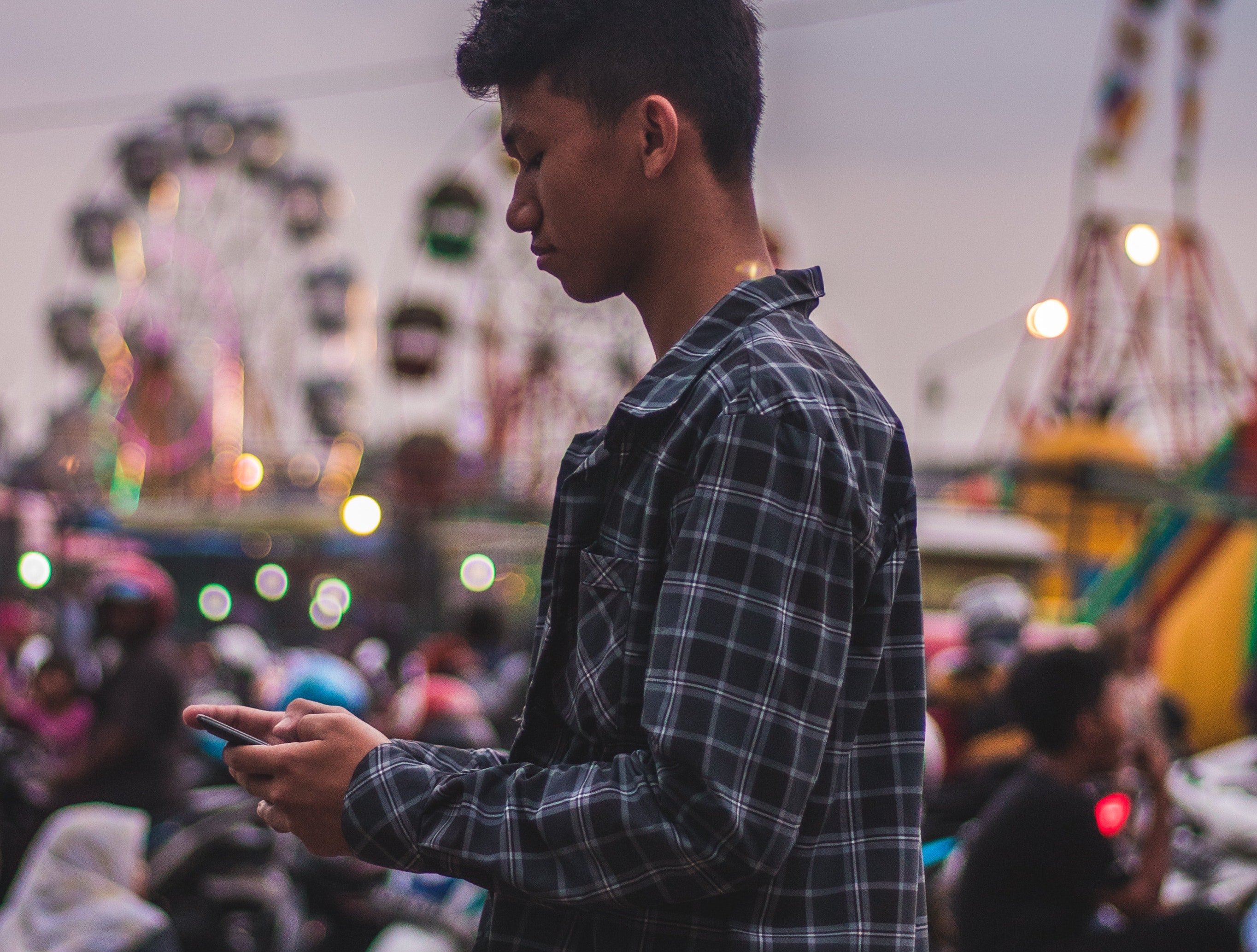 What should you look for in a virtual queuing system?
There is a number of different virtual queuing solutions in the market, so when selecting the ideal one for your venue, you should take into consideration the following factors:
Does it integrate with your current ticketing and operational system?
If you want to provide a seamless and smooth experience, then it's crucial that you integrate all of your different customer touch-points, instead of having multiple disconnected systems, since that will only create confusion and friction for your customers, while keeping your data in silos.

Instead, choose a virtual queuing solution that will easily integrate with the rest of your systems (including your venue's mobile app, website, visitor management solution, P.O.S, and so on).
Does it also support physical queues and non-mobile users?
Although most people these days are avid smartphone users and are delighted to see you incorporate mobile technologies into your attraction, it's important to consider that there still might be people among your audience which are not comfortable with the use of mobile technologies, or who will be reluctant to download an app. They might be the minority, but still, you shouldn't leave their needs unattended. For example, an alternative for this could be to offer wearable devices at the entrance that are equally compatible to your virtual queuing system.
Related read: Guest-facing mobile apps: leisure's latest game-changer.
In addition, keep in mind that although virtual queuing is a great solution for those rides in which your capacity struggles to meet demand, or where you experience frequent downtime, you might not want or need to implement it in every single ride at your attraction. Therefore, it's always nice to opt for a solution that will make both physical and virtual queues compatible.
Does it deliver powerful customer insights?
By integrating your virtual queuing system with a data-driven solution, you'll be able to know what's happening at all times in your venue in real time, as well as to identify patterns among your visitors, so that you can double-down on what's working, and take action upon what's not.

Knowing how your visitors move around your venue, which rides they're willing to wait for more, or what alternative activities they choose while queuing virtually can give you unparalleled insights on your visitors' behavior, which you can use to improve your customer engagement.

Other ways to support social distancing and frictionless experiences in your attraction
So as you can see, virtual queuing can be a great ally for any attraction wanting to offer a safer and smooth visitor experience. In addition, when implemented alongside with other crowd management technologies such as Crowd Control, smart time-slotting, dynamic pricing, or in-advance reservations, it can dramatically help you stay in control of your visitor flow and ensure a safe venue.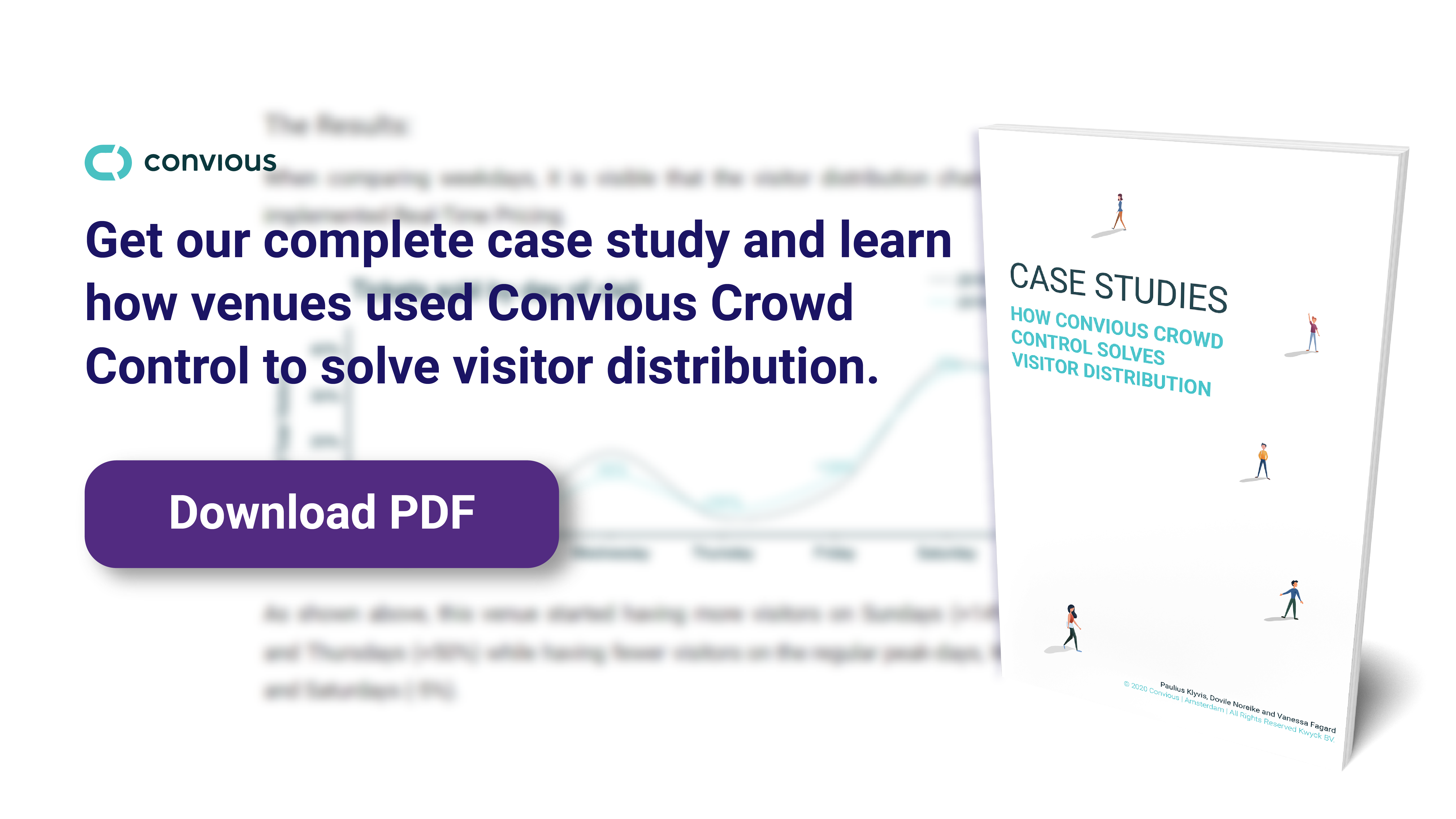 In the end, they're all effective strategies that will help you delight your visitors with less waiting, and more fun!


If you're interested in learning more about how you can use virtual queuing and crowd control in order to allow both you and your visitors to plan the day better, and make the most of your experience, book your free advice consultation and let's discuss your venue's particular needs.