Mobile Food Ordering 101: getting started in my attraction
These last few years, have been full of changes and uncertainties, and this has had a huge impact on the attractions industry, and consequently on visitor expectations and needs.
According to Forbes, customers now more than ever want fast and simple services, and due to the increase of online usage, the choices they encounter are wider and they keep increasing expectations from the technologies and programs they use. as well as their expectations. In fact, PWC found that 32% of the customers would leave a brand they loved after just one bad experience.
With the aim of adapting to current trends and needs, we recently launched Mobile Food Ordering, a yummy and stress-free experience for your visitors. This food & beverage solution, allows visitors to order food & beverage from their mobile devices, track & trace orders in real-time, and have more time for fun during their visits.
As we also want you to provide the best visitors' experiences, we created this guide with the essentials you need in order to get started with Mobile Food Ordering. Ready to make your visitors fall for you (and your food)? Let's get started!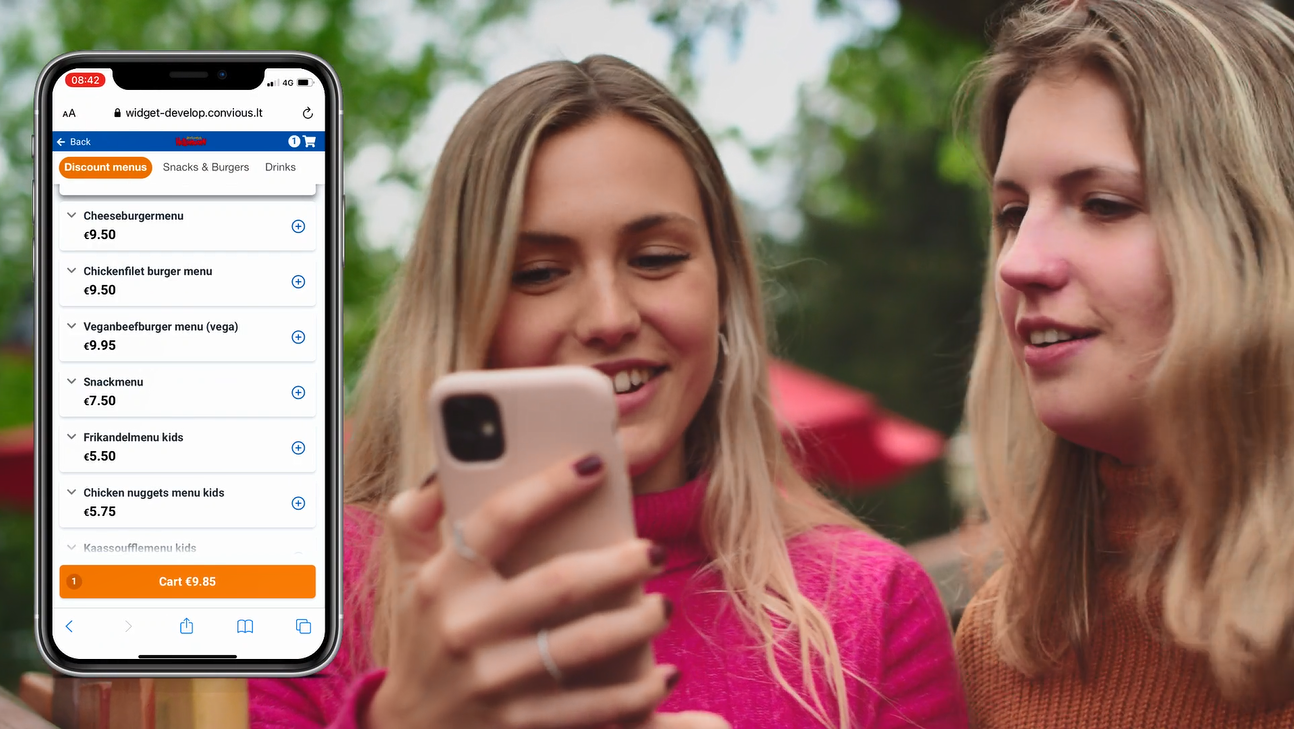 What do you need?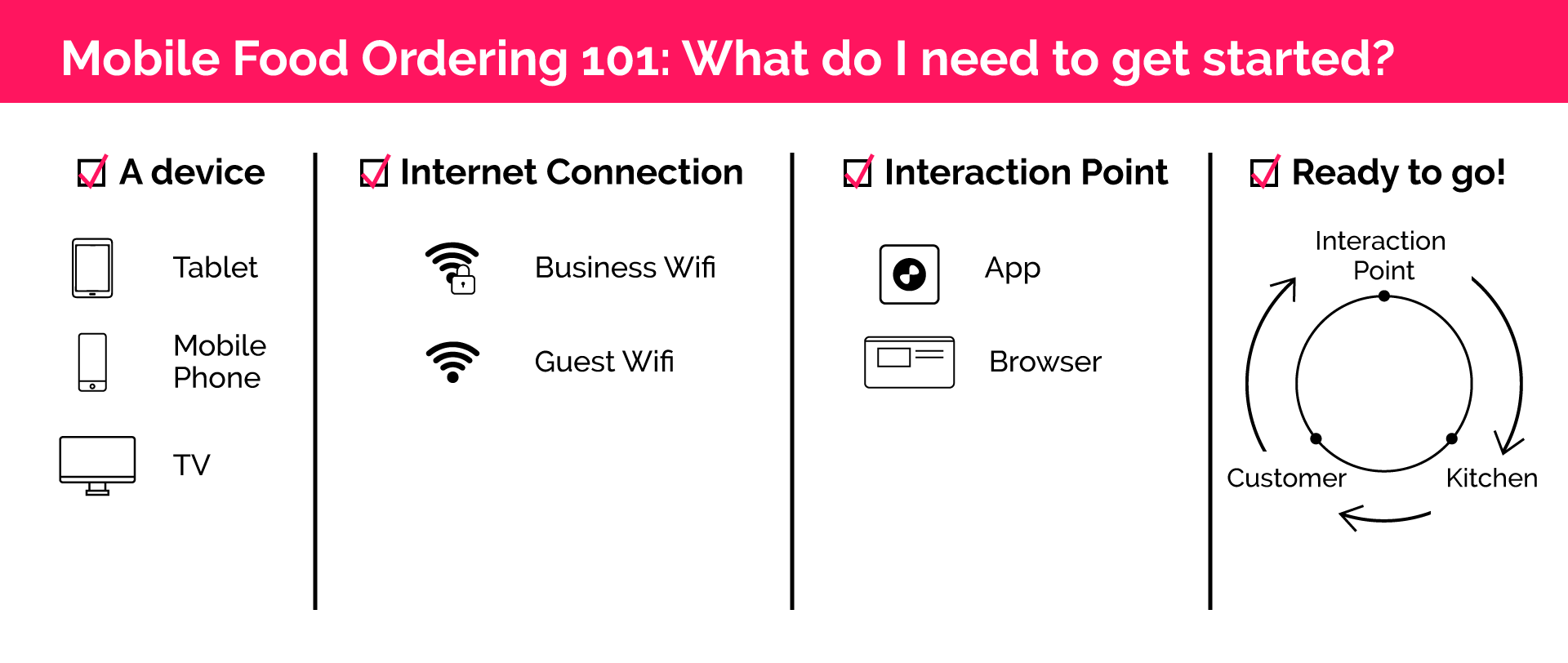 ✅ A device
Whether it is a tablet, a mobile phone, a TV, or a laptop, you can use it for managing your orders and have a real-time overview of all the orders within the restaurant.
✅ Internet connection
This is a must-have element for Mobile Food Ordering, Internet connection is needed to make the whole system work. In most attractions, there is already business wifi or guest wifi installed, available for either workers or visitors, so you can use any of these networks for the food & beverage ordering solution. For those attractions that don't already have wifi installed, there is always a solution, such as installing portable routers.
✅Interaction point
This is where your customers order from. The main interaction point is through your own app, especially now that the use of mobile apps has rapidly evolved, but apps are not the only interaction point, choices are as wide as your imagination! You probably have used or seen the big touch screens at Mcdonald's, and therefore you have experienced how easy and quick it is to order food through them. Well, you can do the same!
If you have checked the three boxes, you are already good to go! Getting started with Mobile Food Ordering is so simple that you could even start tomorrow. You could start by implementing it in one of your restaurants, and as soon as it is set up, you can scale it up to the next one.
Mobile Food Ordering can also easily be connected to your current POS systems and receipt printers. In case you have an old printer without a Bluetooth connection, Convious could design a solution so that you could still use it.
How does it work?
The food & beverage experience starts way earlier than you think, it starts at home! The Mobile Food Ordering technology can be integrated within the whole customer journey, before, during, and after the visit, so your visitors can already plan their meals at home, days before they even visit your venue.

There are so many ways you can lead visitors to your checkout or website so that they can order the most delicious food at any of your restaurants. For instance, you can send them push notifications after they have bought their ticket or you can also promote your checkout offline by using QR codes in different spots of your park so that visitors can easily scan it and have a look at your menus.

Once the visitor decides what they would like to eat, the order is placed and the kitchen sees the new order popping up straight away. Orders are placed based on location and pick-up time, and they can be shifted through the different stages of preparation so that visitors can then check in their devices at which stage their order is. When the order is ready, visitors get a push notification so that they can come and pick up their food. Easy, right?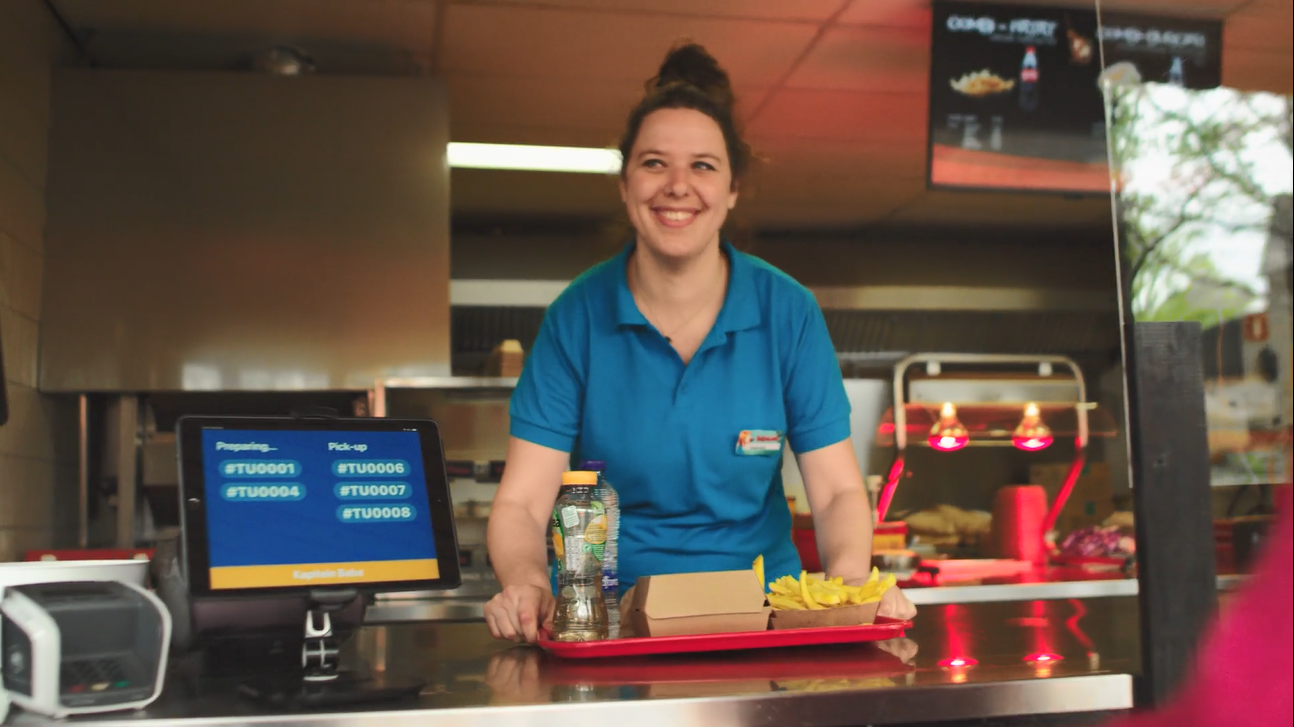 What are the benefits of using Mobile Food Ordering?
For you



On the one hand, you will gain a full overview of what is happening at each of your restaurants and easily will track and manage orders. This will help you better optimise inventory as well as your kitchen operations and staff.





On the other hand, by leveraging digital platforms and mobile apps, you will get all the insights that you need about your customers. By using this data, you will be able to create personalised experiences by sending them tailored offers, in-app and email reminders, or even loyalty programs.

For instance, if you know that family x loves your burger restaurant, and next weekend you have a promotion of 2x1 burgers (their favourite meal), you can send them a push notification creating urgency and mentioning that only the first 20 people to order get the promotion. By using MFO, they can already order from home so that they ensure they get their favourite food with the discount.
For your visitors

Let us tell you some good news: your visitors don't need to queue for food anymore. As they get notified once their order is ready, they have more time for the fun, which they would spend waiting in long and boring queues.

Besides, consumers, in general, are switching to MFO because it is much more convenient for them. They have plenty of time to review the menu in detail and make necessary customisations and additions; they can even choose items from past orders or use loyalty points to purchase their meals.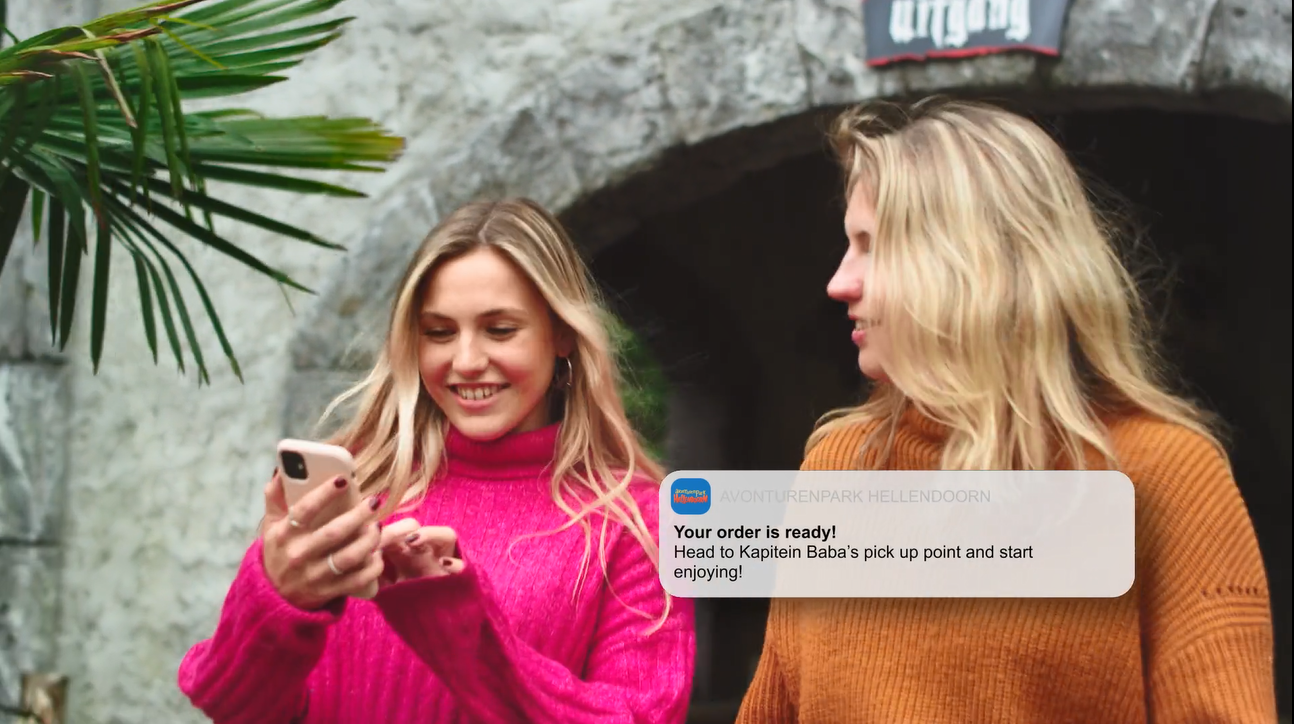 Take into account
Even though many attractions are already equipped with wifi connections, there are other venues such as wellness centers or saunas for example, where it is not so common to have wifi. It is indeed part of the experience that you disconnect and relax, but it can also be very useful for in-venue upsells, marketing purposes, or for the overall visitor experience.

Convious can also help setting up wifi for these types of venues so that you too can benefit from MFO. Of course, offering pizza slices for a post- sauna meal does not make too much sense, but, what about offering refreshing Finnish drinks and snacks for a complete sauna experience? Your visitors will love it!
In essence, by eliminating queues, personalising offers, and staying in touch with your visitors you will turn them into your most loyal fans, and keep them coming back to your venue regularly.
As we have mentioned previously, MFO is so simple to get started with that you could even start tomorrow! Give your visitors one more reason to love you and ensure your customer experience is responding to the current needs and high expectations of today. Ready to get started?