Attractions, here's how to boost your Black Friday sales
Black Friday is around the corner again, don't forget about it, just save the date: 25th of November 2022. Are you also wondering what deals to offer your visitors this year?
We all know that it's not always so easy finding new deal ideas for Black Friday every year. And how to optimise your marketing to make the most of it is probably even more difficult. But we are here for you. We have a few tips to boost your ticket sales during Black Friday 2022.
Schedule your Marketing operations in advance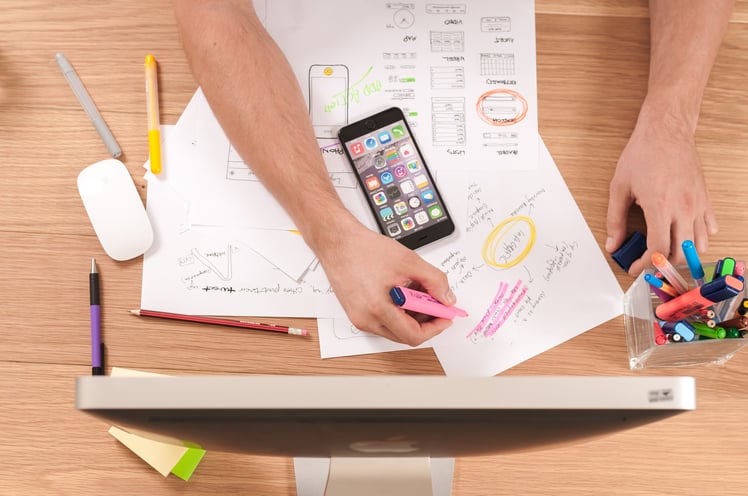 It might seem like an obvious statement. But believe us when we say: it's really not.
We all know what the day to day work can be like, everybody gets caught up in the action and just like that we're already a week away from Black Friday, and we didn't even start thinking about what to do. So our first tip would definitely be: have a schedule ready beforehand.
Having a schedule allows you to have a better and clearer overview of what the upcoming months are going to look like. The best thing to do is to always work with three months ahead of you.
Why is that you ask? Very good question! Working with a three month head start allows you to be able to handle possible issues without having to be in a rush. It also allows you to divide your working year and schedule the upcoming projects on a short term period. This tip was tested and approved by us!
We know that it's easier said than done. So if you're here reading this today, it's not too late to come up with a great sales and marketing plan for Black Friday. It's not always an easy task when working in the experience industry. You want to offer the best experience to your visitors, and the best deals, but it also takes time.
The best thing to do is to start the year by planning all the key moments, marketing-wise. And there are a lot of great tools to help you with that. If you work with shared calendars within your team, you can create a new calendar with all the key moments of the year: events in the industry, fairs, holidays, Halloween, Christmas, and of course the one and only Black Friday (but let's not forget Cyber Monday as well).
And if you need some inspiration for how to promote your irresistible deals, check out our blog on 5 Last Minute Black Friday Ideas.
Use the right tools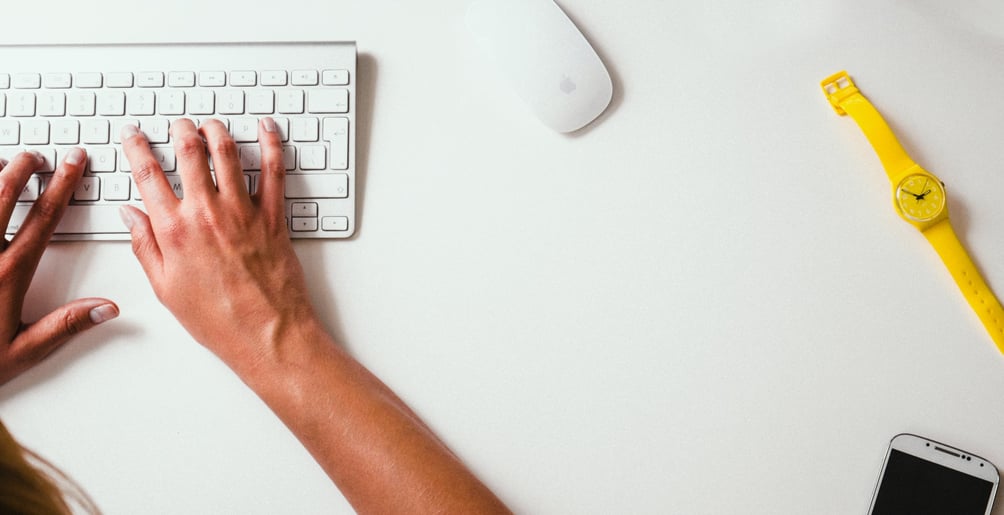 We mentioned shared calendars before, but there are so many other tools that could help you save time and therefore money. Investing in the right marketing and sales tools can quickly become a huge revenue optimiser.
One of the best project management tool is probably Asana. Not only will it help you organise your team calendars, it also allows you to create tasks and projects to assign to each of your team members. We have been using it since day one, and it has been one of our most loyal partners in the development of our projects.
Using the right tools will help you optimise your time, and therefore your money. Everyone knows that a good organisation is the first key to a successful operation. And getting help is never a bad thing.
If you are looking for a solution for your sales and marketing, it's always better to find an all-in-one solution. One that allows you to manage your sales, your marketing, the relationships with your visitors, and keep track of your operations… And if it can do more, even better.
If you are looking for such a tool, we might have the perfect solution for you, the Convious Platform!
If you still struggle to find the right organisation for your Black Friday sales, or your sales in general, we can help with that! Don't hesitate to contact our team members, we'll be more than happy to assist you!
Follow the trends… But be different!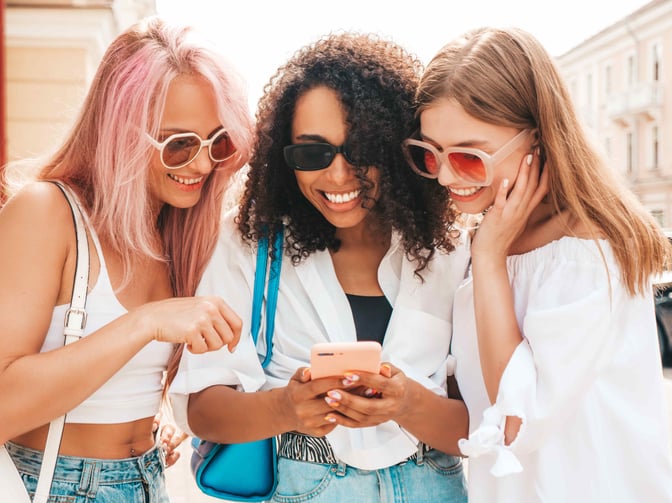 For the last 20 years, marketing and sales of all industries have been very creative. New campaigns pop out every day, each one more creative than the other. And there's nothing wrong with inspiring yourself from what has been done before, but moreover what worked great!
Here's some great inspiration for creative campaigns in the Leisure industry. We work in such an amazing industry, and there are so many occasions for you to stand out and be creative!
Of course the idea here is not to copy and paste campaigns that worked great. But to see what was done in those campaigns and worked out for them.
Here's a few questions you can ask yourself when you're on the lookout for some inspiration: What channels did they use? Who are they talking to? What's their main message? What's their call to action? What makes the campaign stand out?
And last but not least, remember that it's not always a good idea to try to stand out too much. Because if you end up out of the box, your target might not get your message in the right way. So (bare with us here) try to stand out but not too much, in order to avoid being off track. Yes it's a bit paradoxical.
We wrote a great e-book on the best trends to follow in the experience industry, if you haven't read it yet you can download it here. ⬇️
Maintain loyalty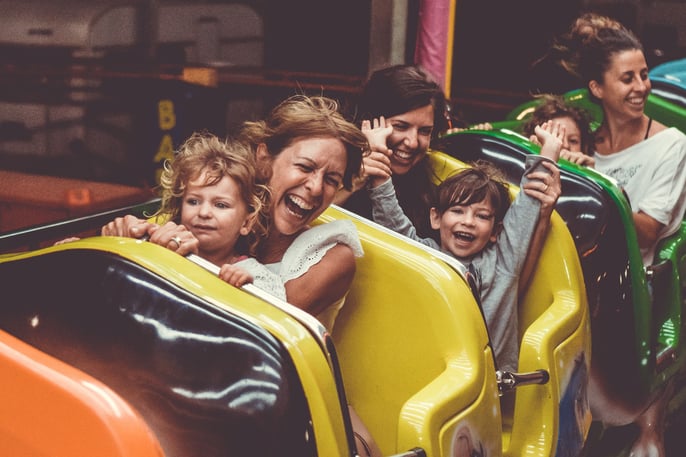 Black Friday is a one-off event, but it doesn't mean that it can't also be an occasion to increase your engagement rate! Every marketing event is a good opportunity to reach out to new visitors and turn them into loyal customers. The key to turning your followers and visitors into loyal customers is to come up with the right offers.
Do you already offer a season pass? If not, you should definitely think about it, as they are the first step to winning your visitors' loyalty. Season passes are also a good idea for Black Friday sales. You can offer a special price, which would allow you to boost your season pass sales and encourage your guests to come back. It's a win-win situation!
You can also maintain loyalty via email campaigns. Email marketing is probably one of the oldest forms of marketing. And if you think it's outdated, then keep reading you might change your mind.
If you start by standing out in your emails, then you can be sure that you will see an improvement in your metrics. And talking about metrics, here's how you can generate extra revenue with data-driven email marketing!
In order to stand out in your emails, inspire yourself with what you like to see in your own inbox. Ask people around you how they like to be approached by venues in their emails. And maintain the magic that your venue offers through your emails.
Partnerships are never a bad idea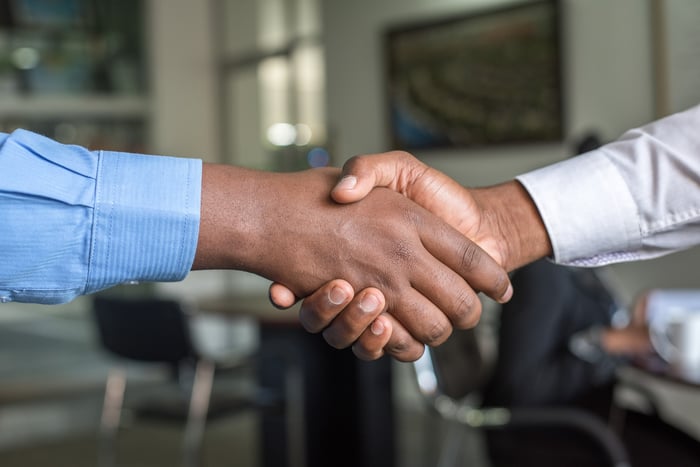 No, they're really not, if you choose the right partner of course! So if you are looking for a partner, don't hesitate to contact us!