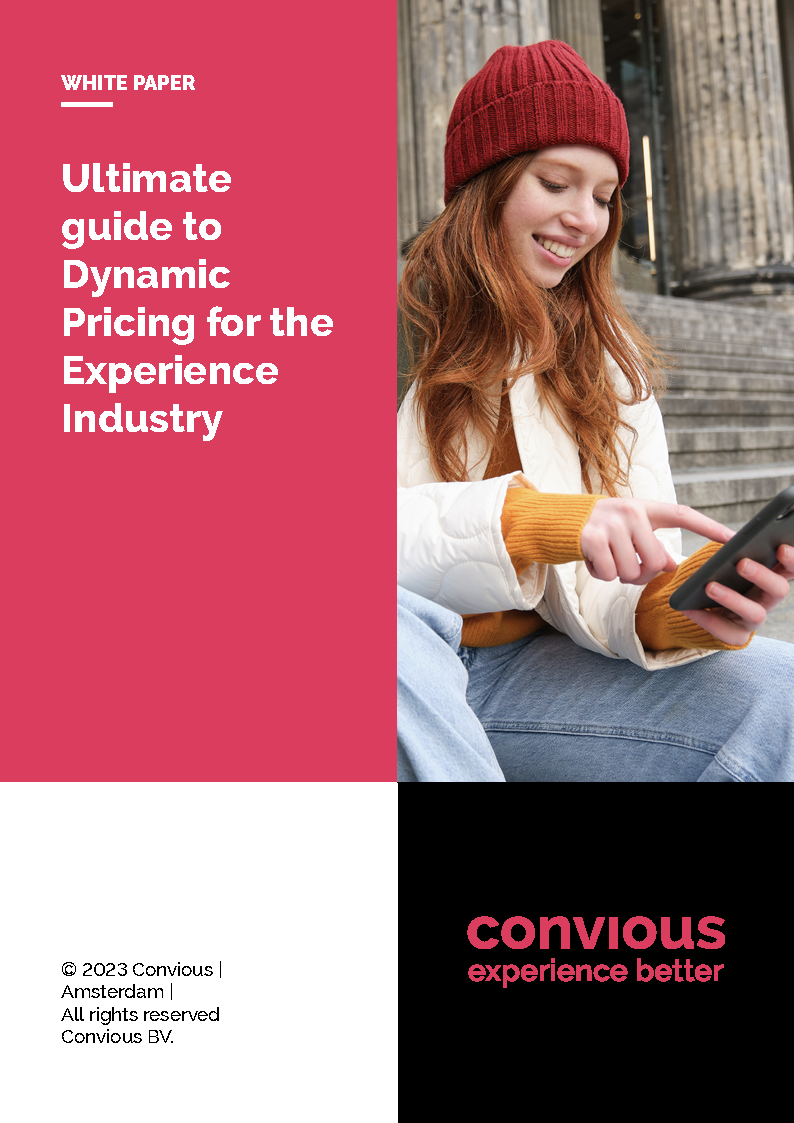 White Paper - Guide to Dynamic Pricing for the Experience Industry
Unlike traditional fixed ticket pricing, Dynamic Pricing allows attractions to adjust their prices based on various factors.
By integrating a Dynamic Pricing solution into their online ticket shop or app, attraction operators can offer personalized, streamlined visitor experiences.
A good Dynamic Pricing algorithm considers many different factors when calculating prices, such as weather and holidays. The tool continually learns and adapts to offer smarter, better prices.
Here is your ultimate guide to understanding exactly how Dynamic Pricing works, but also how it applies to the attraction economy and how to smartly implement it if you're working in the leisure industry.
What to expect in this White Paper?
A smart, new approach to ticket pricing

What can go wrong with fixed ticket prices?
What is real-time pricing?
How does real-time pricing work?
What's the difference between Real-Time Pricing
and dynamic pricing?



Why Real-Time Pricing (RTP) is the right solution for many attractions

Benefits of RTP for attractions
How RTP increases revenue
How RTP optimises crowd spread
How RTP boosts conversion
How attractions see the use of RTP
How visitors respond to RTP
How RTP caters to visitor preferences today



How to implement RTP the right way

The challenges of introducing real-time pricing
Best practices for successful real-time pricing



Key takeaways