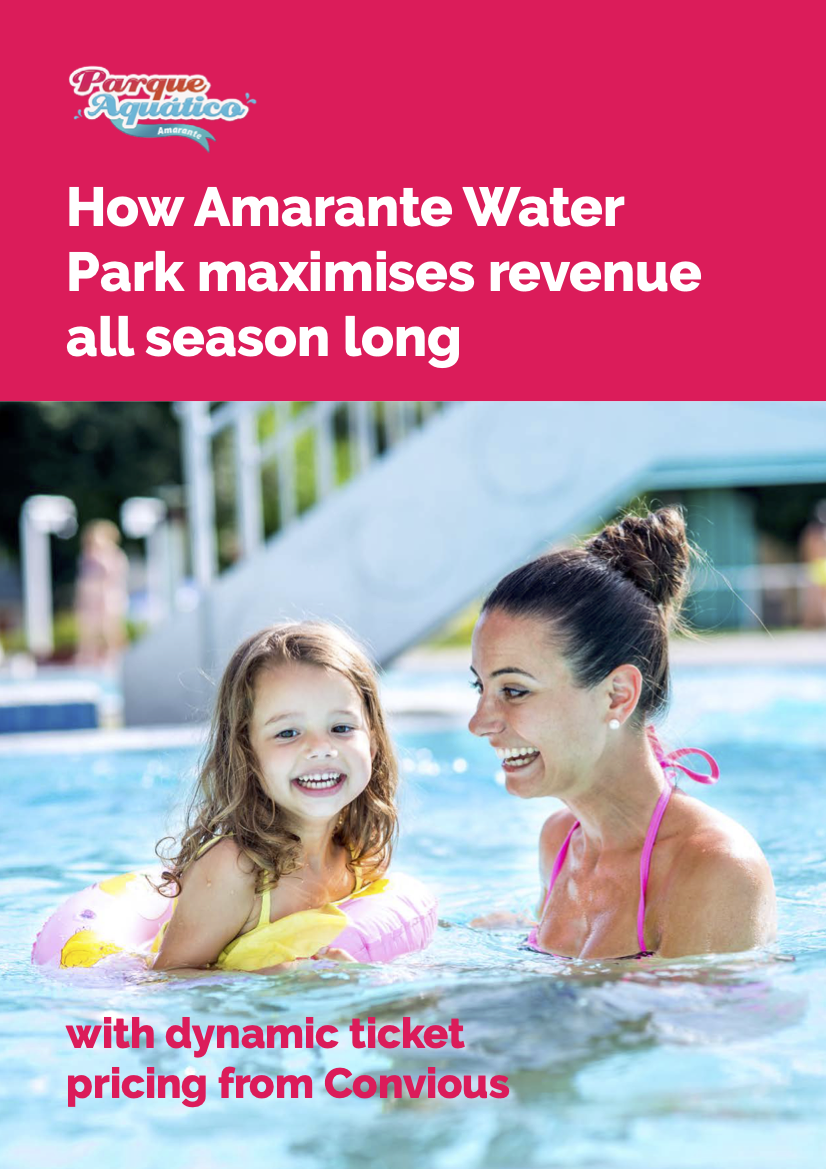 How Amarante Water Park maximises revenue all season long with dynamic ticket pricing
How to spread volume evenly throughout the season while still maximising revenue?
That was the question for
Parque Aquatico Amarante
, the largest mountain
waterpark
in the Iberian Peninsula, as they were approaching high season.
Making sure they grow online sales, without disappointing their visitors was a tricky task, but they found the perfect solution: dynamic pricing.
Using the Convious eCommerce module and the dynamic pricing feature allowed them to increase their revenue by more than 80% compared with the pre-pandemic year 2019 online sales, among many more. And you can read all about it in this new success story!
What to expect in this success story?
You will find out how Convious helped Parque Aquatico Amarante to:
Spread their volume more evenly throughout the entire season

Earn more without disappointing their visitors
Find the right pricing strategy