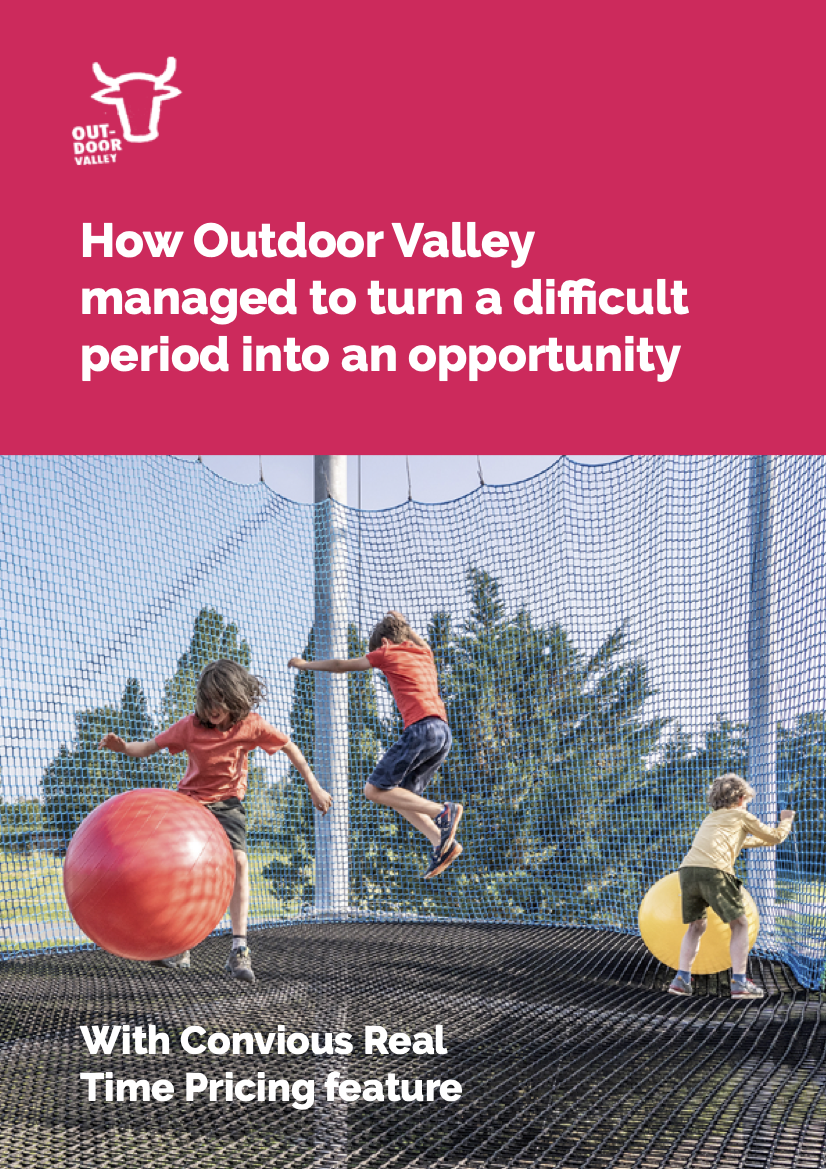 How Outdoor Valley managed to turn a difficult period into an opportunity, with Real Time Pricing
Located in the middle of the Rottemeren recreation area in the Netherlands. Outdoor valley is a unique location for Events, Outdoor and Leisure.
When the entire world shut down, from one day to the next, their activity came to a standstill.
And when the Netherlands opened up again a few weeks later, everything had suddenly changed for their business.
They needed a permanent solution to manage their booking. It had to be easy, both for visitors and for the staff.
Convious' Real Time Pricing feature became their solution to smooth the peaks and fill the lows.
What to expect in this case study?
You will find out how Convious helped Outdoor Valley to:
Adapt to the new standards of the leisure industry

Find a permanent solution to manage their bookings
Innovate in their pricing strategy with Real Time Pricing
Stabilise their planning
Psst... Want to learn more about the effect of Dynamic Pricing on leisure businesses? Read our free White Paper on the topic!