2021 at Convious: a ride that never went down!
Looking back over 2021, we can conclude that it was an eventful yet successful year! For us, but also for the experience economy itself. The COVID-19 crisis has accelerated digitisation by three to four years, making e-commerce a 'must-have', rather than a 'nice-to-have'.
For us these circumstances actually proved that our business idea works: when visitor numbers are limited as a result of regulations, it is essential to optimise the flow of visitors in venues, as well as increase the spending per person.
So far, over 125 companies from 16 countries have partnered up with us to help them provide the best experiences to their visitors. By using our all-in-one eCommerce platform, attractions are able to manage all their internal operations from one single place, enhance their experience and increase conversion,
We are looking forward to achieving new milestones in 2022! But let's first have a look at some key events that marked our 2021.
No more queuing for food at an attraction with Convious' Mobile Food Ordering
In June 2021, we launched our Mobile Food Ordering feature, allowing visitors to order food & beverages from their mobile devices, track & trace orders in real-time, eliminate queueing, and leave more time for fun during their visits. Convious' Mobile Food Ordering makes the whole Food & Beverage ordering and delivery process easy and stress-free. Visitors have more time for fun as the disruption of their experience through queuing and waiting times is eliminated, improving the overall visitor experience.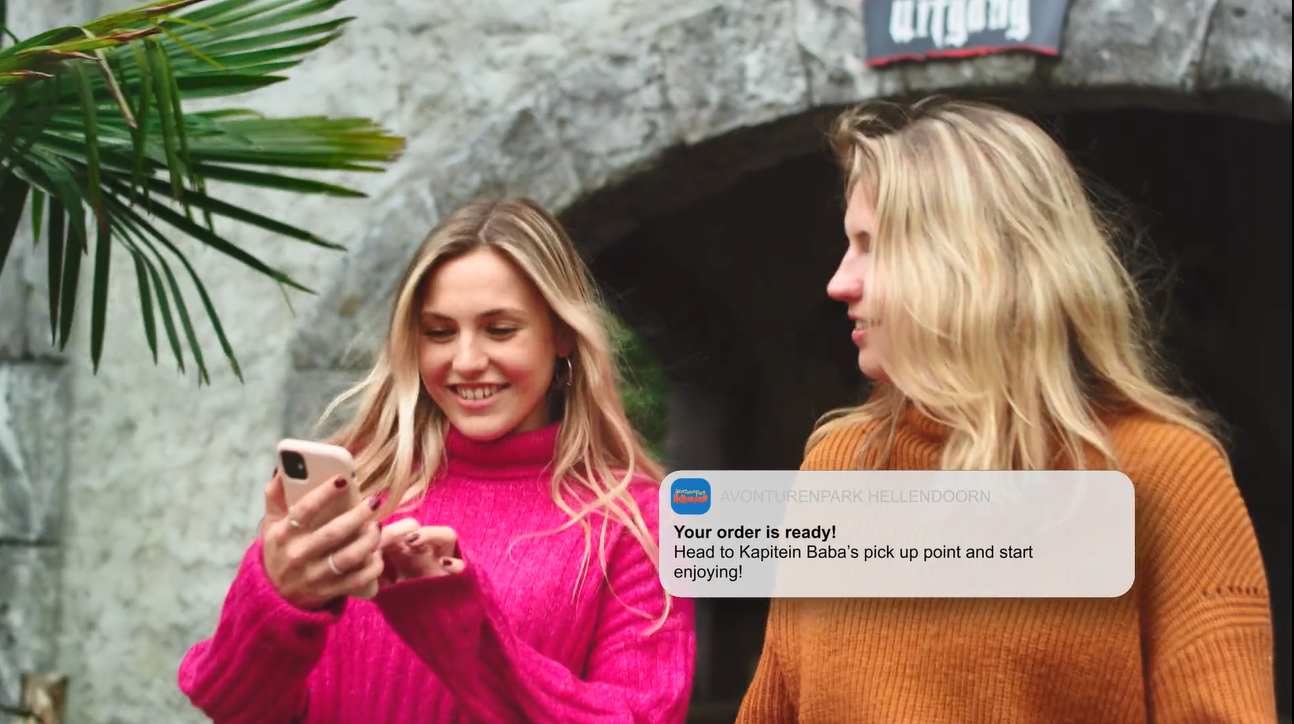 Meeting our partners
When physical meetings were not possible, we joined our partner Pleasurewood Hills in a webinar for the Blooloop V-Talk expo, where our CEO Camiel Craan talked to Andrew Fuller from Pleasurewood Hills about how their Theme Park optimises guest experience & revenue with the help of the Convious platform. And we are also very thankful to have been able to participate and exhibit in several industry events, such as IAAPA in Barcelona, LeisurUp by MAPIC in Cannes, TO.TE.C in Paris and Family Attraction Expo in the UK. And last but not least, we met a lot of our partners during our summer tour!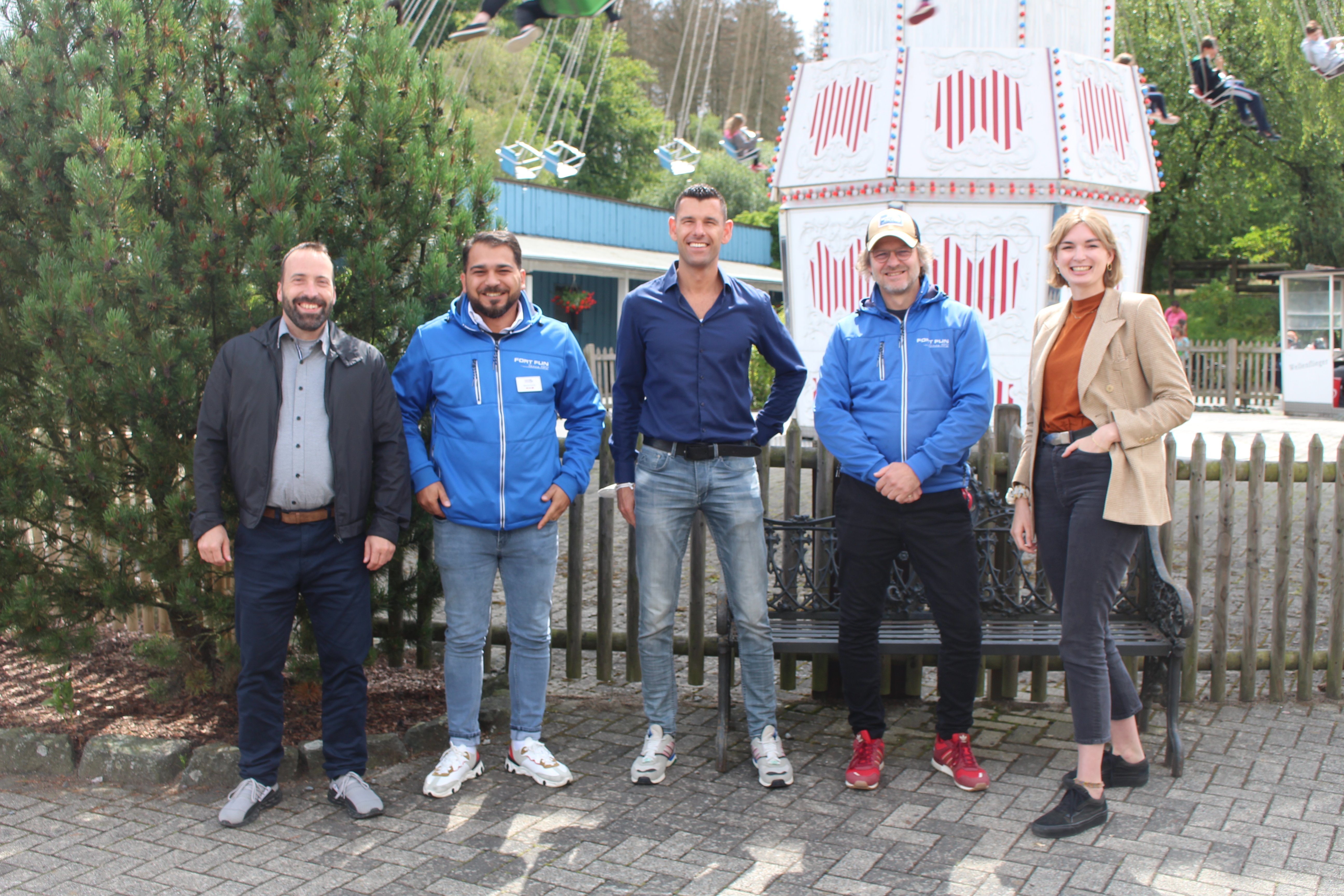 European expansion – UK and France
In the second half of 2021, we launched our new office in London, allowing us to improve our service offering to UK customers and deliver innovative products into the market. Alongside this new office, we were also pleased to announce the hiring of Andy Povey as Managing Director for UK & Ireland and Adam Thompson as our new UK Business Director. Our expansion did not end there though, we also opened our office in Nantes, France and were very pleased to welcome Laure de Montalier as Managing Director for France and Loïc Giraut as Business Development Manager .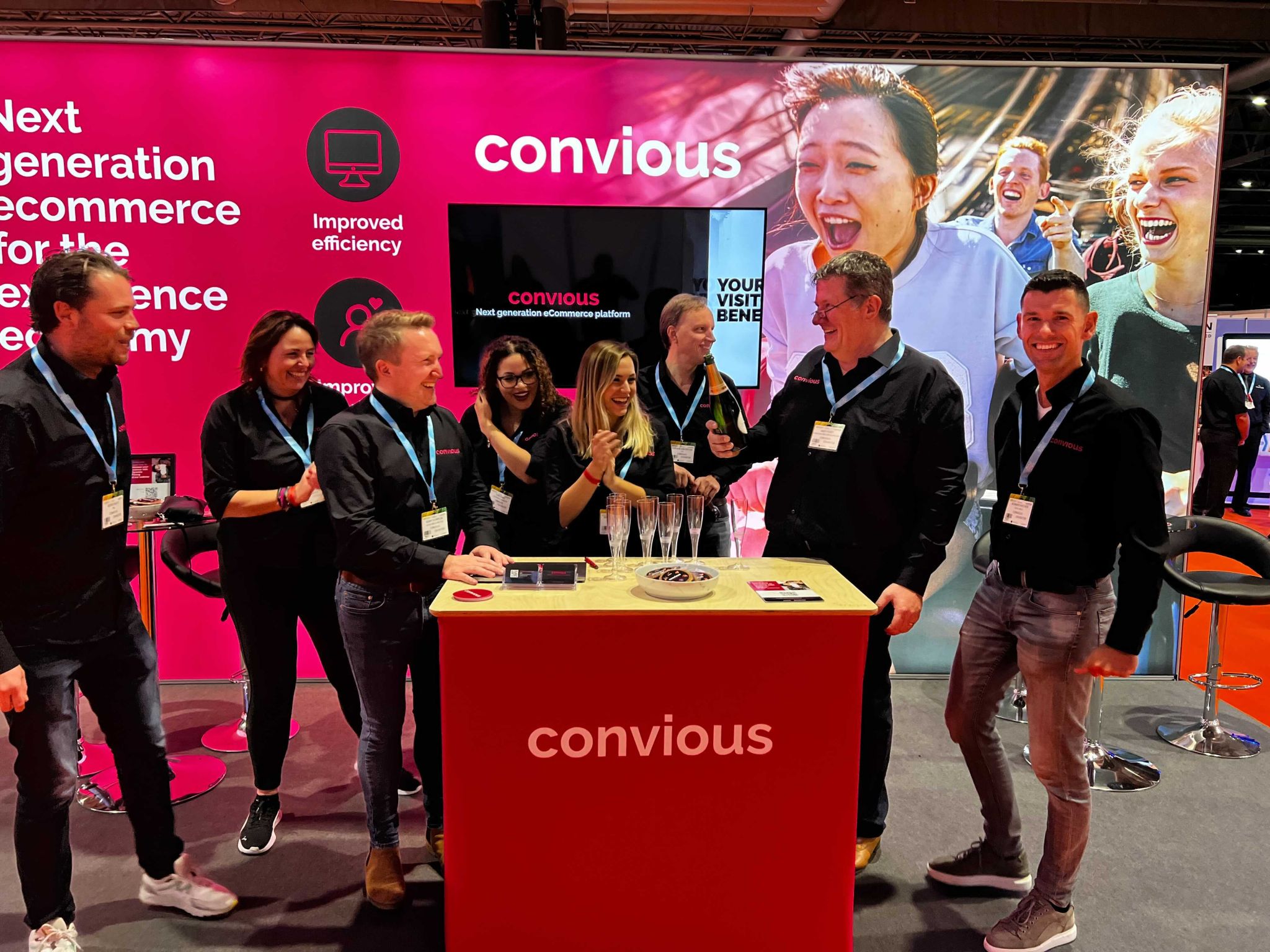 Awards & nominations
The year started with us becoming part of the Techleap.nl Rise, an accelerator program in the Netherlands and exclusive group of 10 Dutch scale-up companies. In November, we were proudly awarded the Highest Growth Award 2020 by the Main Software 50. Main Software 50 is based on 7 key KPI's that measure success for software companies. Besides this award, we were also nominated for Deloitte Technology Fast 50 Award. We are very proud of these achievements and we of course hope to keep them coming this year!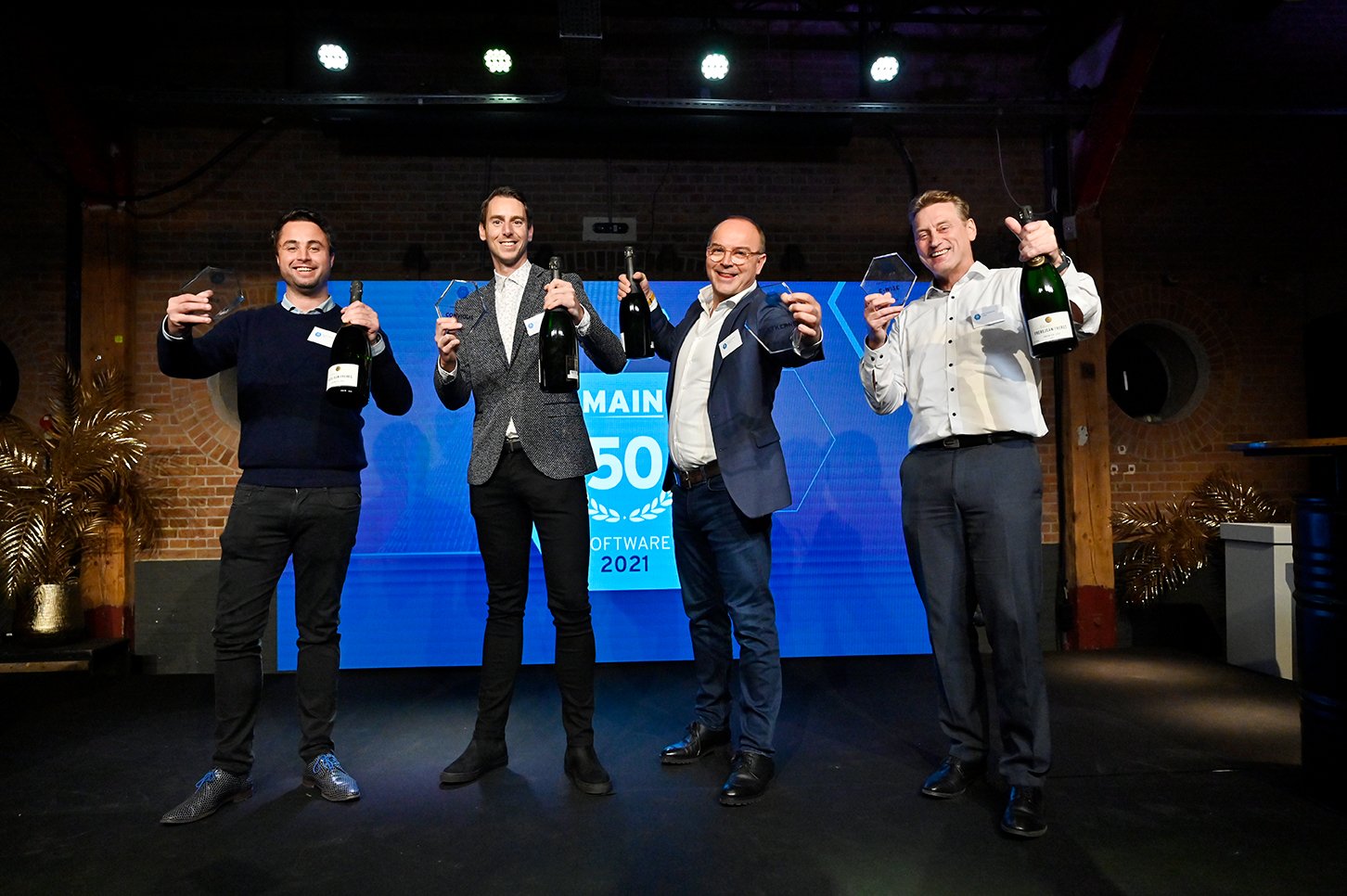 $12m

Series A funding

In December, we raised $12M in a Series A funding led by Begin Capital. This investment will allow us to develop further and expand internationally. We will double our teams across all key departments so we can accelerate our roadmap and deliver on the Convious promises.

So if you are interested in joining our rocket ship and reinventing the experience economy with us, make sure to check out our career page!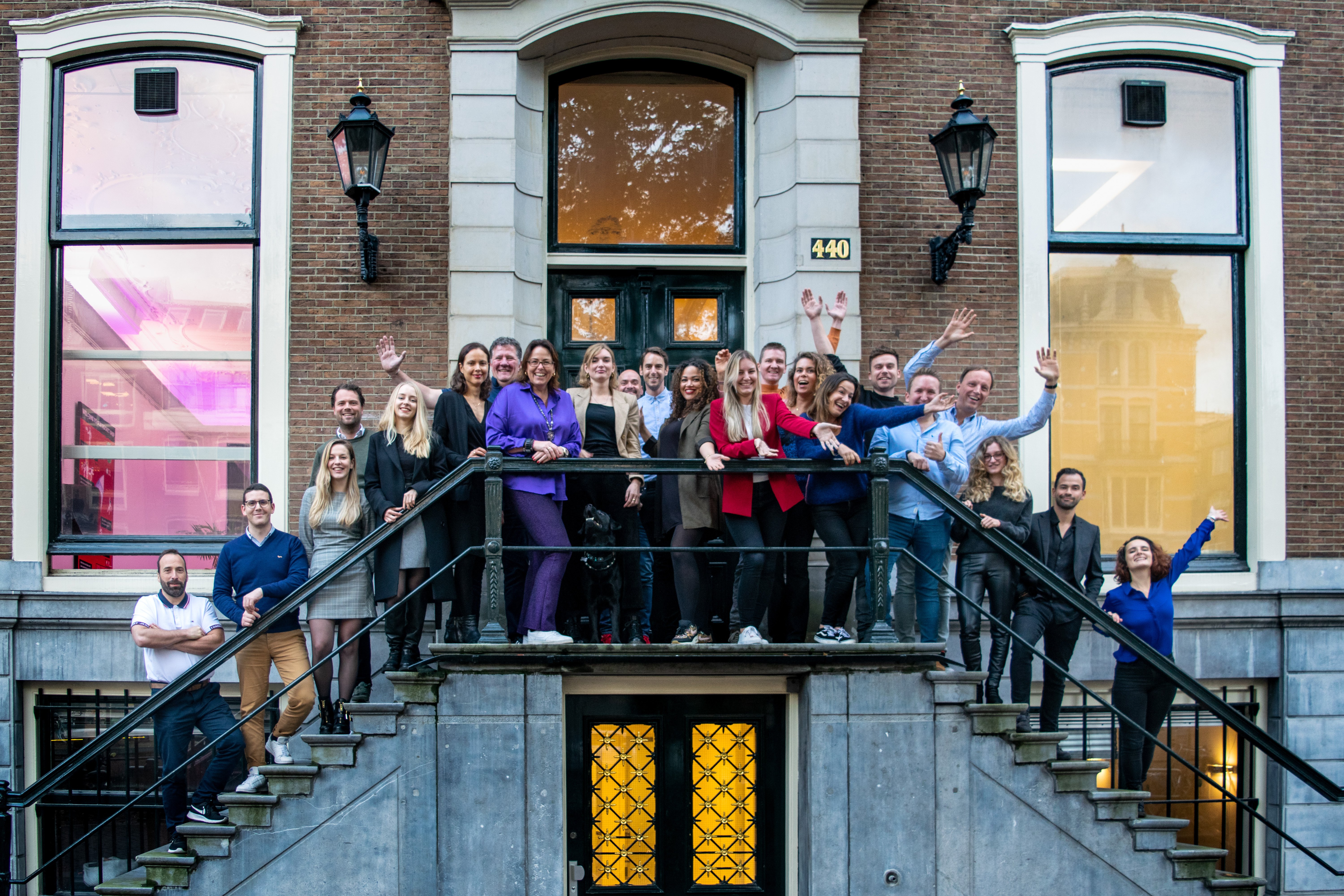 New partnerships and increasing numbers
Our conversion ratio grew by 86% on average, and our revenue doubled! We signed up 45 new venues and extended many existing contracts. Our partner SnowWorld signed up for 5 more years and we will continue to support them in their expansion to France.
Our partner Hannover Zoo, is the first zoo in Germany to implement cutting-edge real-Time Pricing, allowing them to become the first zoo in Germany to apply a data-driven approach to their customer experience and pricing strategy. Which will help them to digitise and gain control over their customer journey.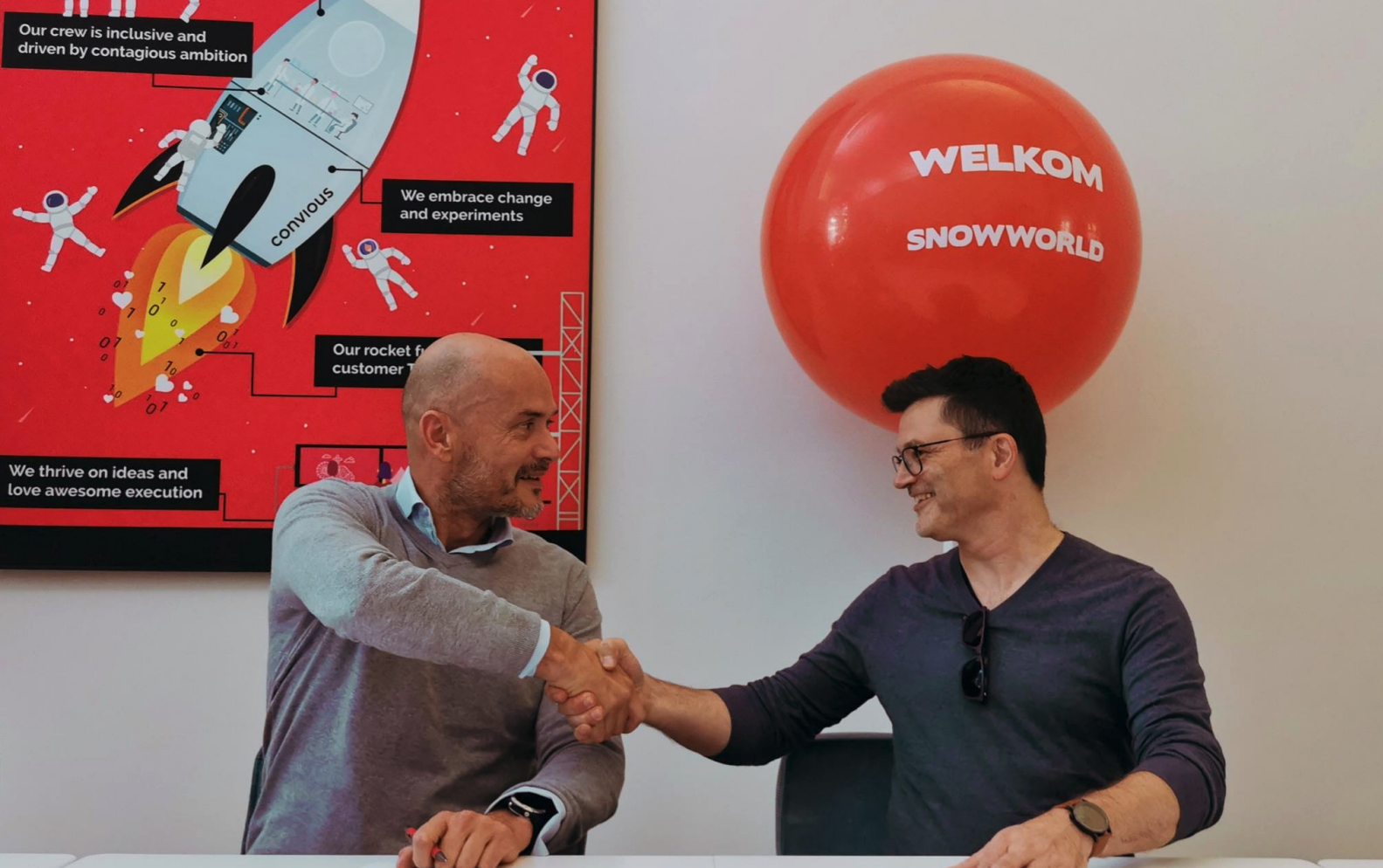 Looking back and looking forward
Despite the global pandemic, we concluded the year 2021 on a positive note. And we have more big plans for 2022.
Our platform will continue to expand in different areas such as financial, inventory and personnel management... And last but definitely not least, we are planning to double our team and boost our expansion.
We have come a long way since our start in 2016, but stay tuned, as we are only just beginning!