Multichannel selling: combining online and offline sales
In the era of almost unlimited reach through an indefinite amount of channels used daily by society, we should seize every opportunity to get in touch with our customers.
In the past, you probably already discovered many different ways and tactics to boost your sales, and maybe you have come across multichannel selling, perhaps you haven't - nevertheless, you should ask yourself this question:

Am I using all my sales channels and resulting opportunities to their full potential?

When times are tough, we should always make sure we are using all the opportunities we are given. This is why we are here: If you want to figure out how a simple combination of offline and online channels will help you seize the opportunities that matter right now - you are in luck! Just keep on reading:


What is multichannel selling?
Shortly put, multichannel selling can be defined by using different channels to sell to the people you want to sell to.
The type of multichannel selling that comes to mind first and seems to be the most obvious: combining you're offline with an online channel.
An example is connecting your box office sales with an online webshop or checkout - don't worry, we will get back to this one in just a bit.
Back in the day, multichannel selling was often complimenting the box-office sales through a third-party office, such as a travel agency or tourist information, an option still used today. However, not using an online channel as part of your multichannel strategy would be a significant loss as we are, especially now, forced to become more and more digital.
Another good way of combining offline and online channels is to start up a social media account or a hotline to reach you - or if it is within your possibilities: all of the options together!
3 reasons why you should consider using multi-channels to sell:
The more people you reach, the more opportunities you have to sell.
Using different channels will allow you to reach out to a range of customers in multiple ways, enhancing their experience with you. You will also most likely get in touch with a bunch of customers you haven't reached before, ergo: expanding your reach and opportunities in the market.
Last but not least, it gives you the chance to have a differentiated, and more contextual, pricing strategy based on the new channel. The most common example: if you sell tickets online, you can sell them at a low price point.

Reduce your risks by having multiple income sources.
If you encounter a problem at the box office and it is your single channel of income - you will lose money.
Having a complementary channel to support your offline source gives you security by having an entity to fall back on instead of relying on a single one.
Scaling your venue, not only in sales but also the communication.
Did your box-office run well up until now, but the circumstances force you to wonder on how to continue? Do you wonder how to generate turnover and encourage sales?

Adding another channel will allow you to scale your presence across a diverse array of assets, and discover your opportunities within a particular market, or explore entirely new ones. Not to mention, you get the possibility to gain market share.
Start simple but efficient.
Let's get back to the one combination that we mentioned to seem like the most obvious one: combining your offline with online channels.
It sounds easy, right? But is it as easy and obvious as it seems?
The answer is yes, and no...
Yes, with all the tools available today, it is quite easy to start selling your venues' tickets online - you can build your own website or let someone else build it for you in a matter of hours. However, what many are not aware of: entrance tickets are not all you can or should be selling!
Trust us; this is when it becomes interesting.
Don't get me wrong, many venues begin selling tickets online, and that is a great start! But it still leaves many untapped opportunities within this one single online channel.
To clarify: using all opportunities does not mean we want you to set up multiple online channels at once - no, quite the opposite!
First, we advise you to use the connection of your offline selling efforts and online web-shop channel to the full potential before moving on to the next.
How you can make the most out of this simple multichannel selling approach:
As said, after setting up a web-shop, selling entrance tickets counts as step 1 of your complimentary online selling strategy.
In case you are still looking for instructions on how to do this, here is a list of steps you can check out.

Moving on to step 2: UPSELL!
Ask yourself this: what do you offer and sell at your venue?
Most likely, you have food, drinks, some arcade games, and maybe even birthday or business arrangements, and overnight stays - all of these offline purchase options should also be available within your online channel!
Package them, make them more attractive by offering unique deals that appeal to the different customers you are trying to reach.
Consider the circumstances you are in. Think about your customers. They will most likely appreciate the outlook to a care-free time with everything good included - give them exactly that!
An example: if you sell fries at your venue - how about offering a fries special that you can get when the (flexible) tickets are bought beforehand online?
Or how about a cheaper upgrade deal to the ticket? Some venues offer this with access to fast lanes, for example.
You do not always have to give deals or discounts; you can also simply re-frame and re-package - be creative!
One of our partners, for example, sold parking as an upsell for their daily tickets. Good decision! This product alone brought 2% of their whole yearly online revenue in 2019.


As to statistics, upsells are an impactful marginal side income to general admission tickets, and, if done right, they allow you to boost the number of items you sell immensely, not to mention the profit margins.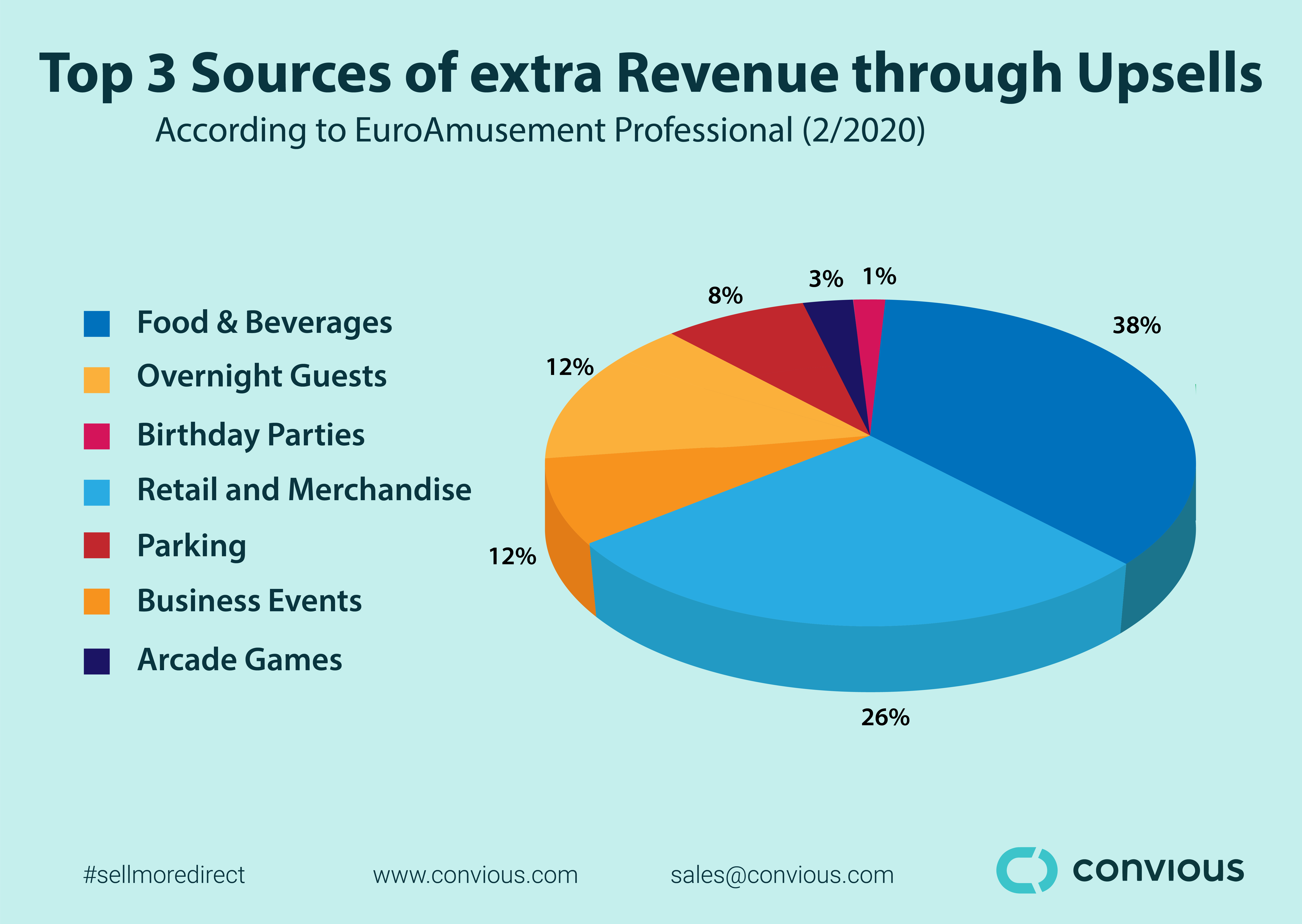 Multichannel selling will allow you to harvest revenue options that haven't been available before within a single offline channel. The turnover you will need now.
The golden rule: start simple, familiarise yourself with the sales channels you are combining or using complimentary, and make sure you master them before moving on to the next and missing out on opportunities.
What comes after setting up multiple channels? To be continued...
Improving sales even further by creating omni channel communication and customer experience.
To be continued… subscribe to our blog and get notified when we got the next steps ready for you!