Convious achieves breaking records with 11 new contracts signed in a month
Amsterdam-based tech company Convious has recently signed new and extended contracts with 11 different attractions, spanning six countries and many different areas of the leisure industry. Convious offers an all-in-one ecommerce platform that enables companies in the leisure industry to interact with their visitors at every stage of the customer journey.
New partnerships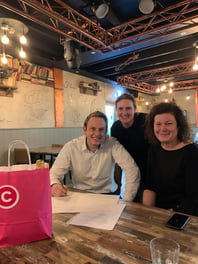 Youseum, an interactive social media-themed walk-through experience with currently two locations in the Netherlands, one in Sweden and many more to come all over Europe, has signed a long-term contract with Convious. New partnerships were also started with Mind Mystery, a Dutch illusion park, Funmania, a sports-themed adventure park also based in the Netherlands, and Totally Attractions, which operates a range of leisure attractions in the UK.
Extended partnerships
Meanwhile, many existing Convious customers have chosen to extend their contracts. These include Hannover Adventure Zoo in Germany, which was named Germany's most family-friendly zoo in 2019, as well as Planète Sauvage wildlife park in France and Almere Jungle wildlife park in the Netherlands. These extensions come as Convious renews its long-standing focus on the zoo sector, where it already has many successful partnerships.
This new round of extended contracts also reflects the rapid European expansion of Convious and its software solutions. Among the partners to extend their contracts are Fort Fun, an attraction park in Germany which has a long and successful history with Convious, and Jungle Trek adventure park in Spain. Further extensions were signed with Wunderland Kalkar theme park in Germany, and indoor playground De Flierefluiter in the Netherlands.
Responding to changing customer preferences
The series of new contracts demonstrates how companies across the leisure industry are quickly responding to rapidly changing consumer expectations. Compared to before the pandemic, today's customers are far more accustomed to interacting with companies online. Under the new contracts, these partners will use Convious technologies to professionalise their online and offline sales channels and create more personalised online journeys for their customers.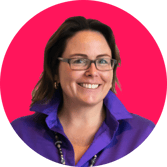 Marjolein van de Velde, Benelux Business Development Manager at Convious, says, "Leisure companies are starting to see the importance of online representation more and more. They want to offer online user experiences that are as incredible as the offline experiences they provide their visitors. And they're looking for a partner that can help them achieve that. We're seeing a growing need for e-commerce solutions that cater to customers at every step of the customer experience. Our partners choose Convious because they see that we can fulfil many of their needs besides ticketing. They make use of our marketing services, crowd control, feedback modules, advertising and even POS systems nowadays."
Back on the path to growth
After the past two years of continual uncertainties, the leisure industry now appears poised to resume its path to growth. This latest series of new and extended partnerships is a sign that leisure companies are investing in future-proofing their sales and marketing infrastructure.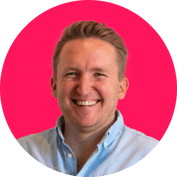 Discussing the new partnership with Totally Attractions, Adam Thompson, UK Business Director at Convious says, "A fast-growing organisation like Totally Attractions needs ​​a system that helps their business grow along their expanding portfolio of attractions and events across the UK. Under our new partnership, Convious is helping them to streamline their booking process and reduce the amount of manual work it takes to perform simple tasks, like rescheduling visitors dates, forecasting and crowd control. Convious marketing tools allow them to engage with their customers in more ways than ever before, creating loyal fans and returning visitors."
Many of the new partners recognise that Convious is a company that shares their ambitions for growth. Commenting on the new long-term agreement between his company and Convious, Joep Heusschen, COO of Youseum, says, "With Convious we opted for a partner that is aligned with our mindset of scalability and growth and that will help us to continuously improve our most important revenue stream: ticketing."
Meanwhile, Convious is continuing its own expansion, with solutions like its mobile application, feedback module and POS system now being used in a diverse range of parks and attractions across Western Europe.