Ouwehands Dierenpark signs five-year contract with Convious
Ouwehands Dierenpark has entered into an official five-year partnership with leading experience economy software developer and app innovator Convious. This partnership will transform business and eCommerce operations by streamlining sales and marketing and unifying the zoo's online and offline customer experiences.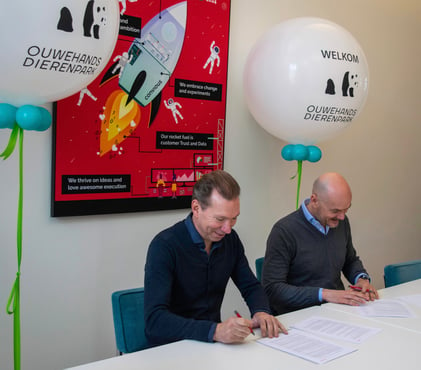 Ouwehands Dierenpark is an exciting zoo based in Rhenen, in the middle of the Netherlands. It is currently the only zoo in the Netherlands that is home to Giant Pandas, which entices large crowds each year. The zoo also conducts extensive industry-leading conservation work, running its own Bear charity program, as well as crowdfunding campaigns to rescue other threatened species and financially support many nature conservation projects.
The zoo wanted to leave behind their old legacy system. They were looking for a modern platform to enhance the customer journey both on and offline. Furthermore the new platform has to help secure donations and reduce manual workloads, giving the operational team more time to focus on other tasks.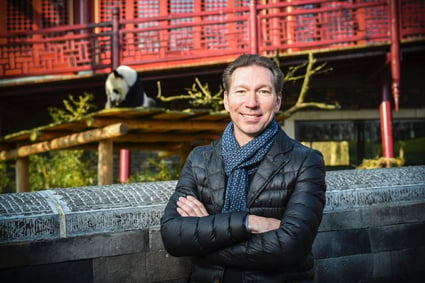 Robin De Lange, Director of Ouwehands Dierenpark explains:
"We wanted to ensure that we were choosing a platform partner that operates from the customer journey perspective and who could support us across all our different departments and complement our workflows. To achieve this, we conducted extensive research and invited different internal stakeholders to share their opinions and preferences."
"We chose Convious because it is a data driven platform that can scale and grow alongside us. We can manage the customer journey before, during, and after their visit. This covers the process from ticket purchase to admission, buying Food & Beverage, and merchandising sales, through a user-friendly and intuitive portal. Our guests will also benefit from the customer-facing app, which they can use to enrich their onsite experience."
"We have found a technology partner for the future, who can provide us with the necessary tools we need to grow and thrive. We have big plans we'd like to roll out this year and beyond and we're confident that Convious will deliver."
Marjolein van de Velde, Benelux Business Development Manager at Convious, says:

"Many zoos and aquariums now see the importance of their online systems. Ouwehands Dierenpark wants to offer online user experiences that are as incredible as the offline experiences they provide their visitors. They chose Convious because they see we are that partner that can fulfil many of their needs besides ticketing.
The Convious platform is an increasingly popular choice for members of EAZA (European Association of Zoos and Aquaria) and Dutch zoo association Nederlandse Vereniging van Dierentuinen. Erlebnis Zoo Hannover also joined Convious last year."
"We are seeing an increasing number of new business from the zoo and aquarium sector. We are proud to provide a data driven platform that can support them with the great work they deliver to local and global communities."