The future of museums: Is your museum ready?
Due to the spread of the coronavirus, many museums around the world were forced to close their gates shut and bring their activity to a halt, but that has not stopped them from being creative, thinking out of the box, and staying connected with their audiences.
However, while navigating many difficulties and challenges during the current uncertain context, most still wonder what awaits for them in the future. How does the future outlook for museums look?
How will the museum experience of the future be? How can it be improved to meet new visitor demands and expectations? How can museums become more accessible? How will they ensure a safe and crowd-free experience after their reopening?
If you're a professional within the world of culture or museums and want answers to any of those questions, keep on reading, because today we are talking about the future of museums, and how to successfully get yours there.
1. Museums will become more interactive
One of the main goal of museums is to create awareness in their field by educating their public through their exhibitions and experiences.
Therefore, museums are putting a special focus on making their educational experiences fun, enjoyable and intriguing. This is being done primarily by integrating technologies that will allow more engaging and interactive museum experiences that will encourage some sort of action from the visitor, rather than just passive observation.
The future of museums will be based on not just exhibiting a story, but making their visitors part of it.
But how will that take place in practice?
With the implementation of digital technologies across the whole customer journey. Because your visitors' experience does not start when they enter your museum, it starts at home.
Related read: The Customer Journey Revolution - how to create unique guest experiences.


Forward-thinking and revolutionary technologies, such as gamification, virtual reality, augmented reality, augmented information, wearable devices or the integration of QR codes just to name a few, will surely become more and more popular for museums to create memorable in-venue experiences.
Have you already considered implementing some of these technologies within your own museum? And what about having your native and fully branded museum app?
Because mobile technologies will also be on the rise and will play an important role in bringing the museum's exhibitions to new horizons, not just during the visit, but also before it even starts, and far after it has ended.


Related read: Guest-facing mobile apps: Museum's latest game-changer.

In short, museums will need much more artillery than implementing augmenting technologies during the visit if they want to deliver truly relevant and immersive experiences to their visitors across their entire customer journey. Not doing so will result in a significant decrease of conversions, visitor volume, and repeat visits.
2. Museums will offer more personalized experiences and journeys, striving for better connections and long-lasting relationships with their audience
Museums are starting to understand that the same story won't resonate with everyone. Therefore, it has to be told differently depending if the visitor is a university student, a cultural enthusiast, or a child. This will result in museums no longer offering 'one-size-fits-all' experiences and instead, start targeting different groups with personalized experiences that fit better with their specific interests and needs.
Customer-centricity and putting visitors at the very heart of the experience will gain relevance and become a huge differentiator within the experience economy in the year ahead, and museums will have to catch up.
Related read: How customer-centric is your museum? 5 keys to consider.
In the era of infinite choice that we live in, museums will have to make an effort to make their experiences more relevant than ever, and target the right audience with the right message, at the right time.

For instance, they could target the cultural enthusiasts with an offer for annual passes, while offering the university students special discounted days.
This means that museums will have to reflect on who their audience is, and target it smartly. However, that can only be done by gathering first-hand customer data and having automation and data-driven systems in place.
Related read: How to use next-level personalization to increase conversions.
By going for a direct-to-consumer online ticketing approach instead of selling cheap through third-party resellers, museums will start to gain back control of their customer relationships and data.
In combination with mobile technologies such as Tap, this opens new exciting doors for museums to deliver targeted in-app messaging, push notifications, content modules, personalized offers, and so much more, right into their visitors hands.

It will even allow them to bring their museum experience home to their visitors, by stretching and expanding their educational and cultural assets to an entire interactive world that fits in our pockets and that we already use 24/7.
This young man right here could well be listening to a teaser podcast of your newest exhibition and getting excited to buy tickets for a visit, don't you think?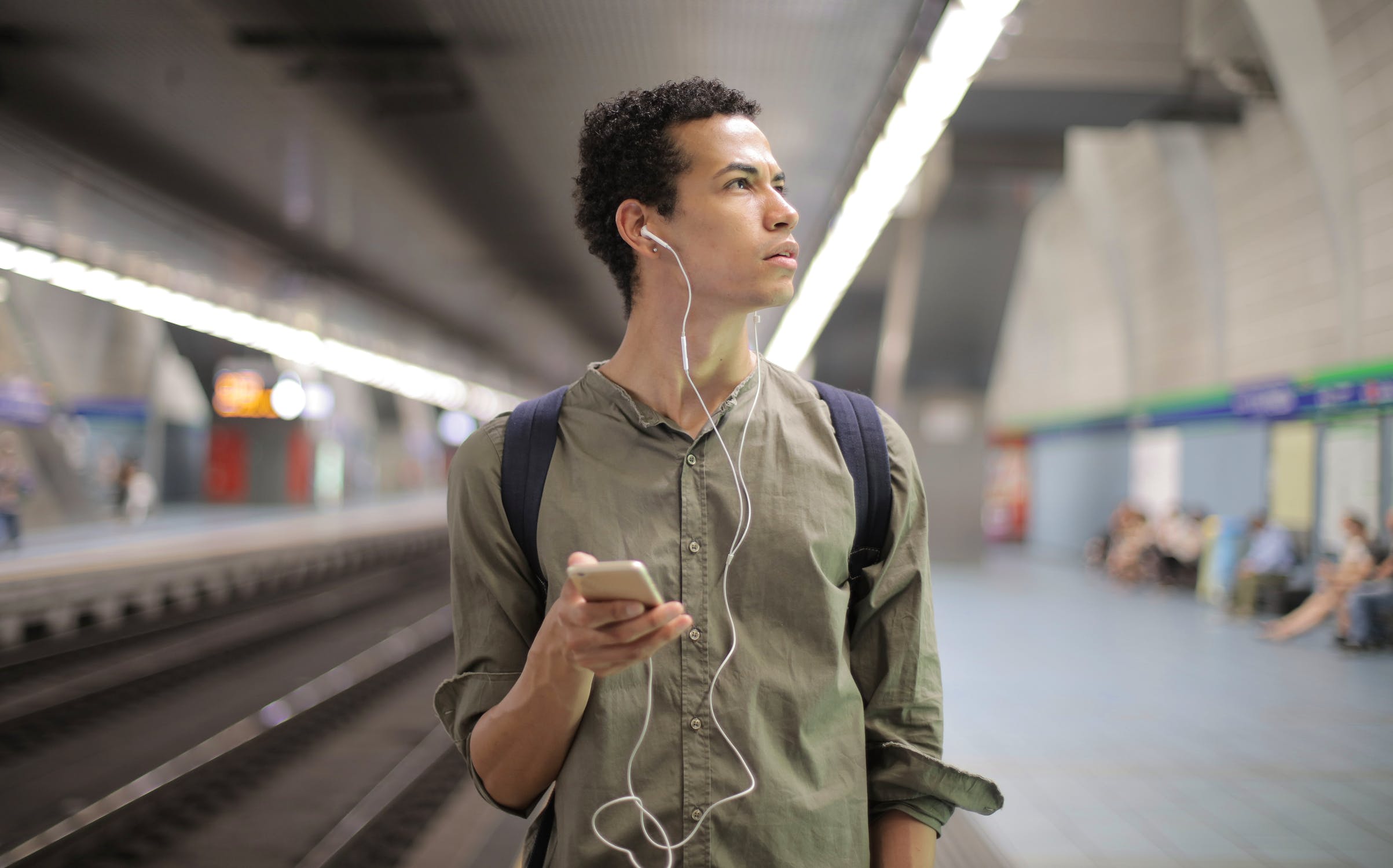 The potential that comes with mobile technology are almost endless and we will be witnessing more and more museums jumping on to the mobile wagon and seizing those opportunities in the near future.
3. Museums will have instant shopping options and smoother purchase processes
Let's face it. Although museums are driven for the love of art and culture, they are funded on money and can't run without it. Especially now, after a tough commercial year for the industry, boosting revenue and generating additional income through sales will be a crucial box for museums to tick-off if they want to succeed in the long-term.

What are some of the revenue-boosting strategies that we will be seeing more of in the future?
It will all come down to making purchases and sales easier, smoother, and more inviting, which can only be properly done by better integrating them as part of the whole journey.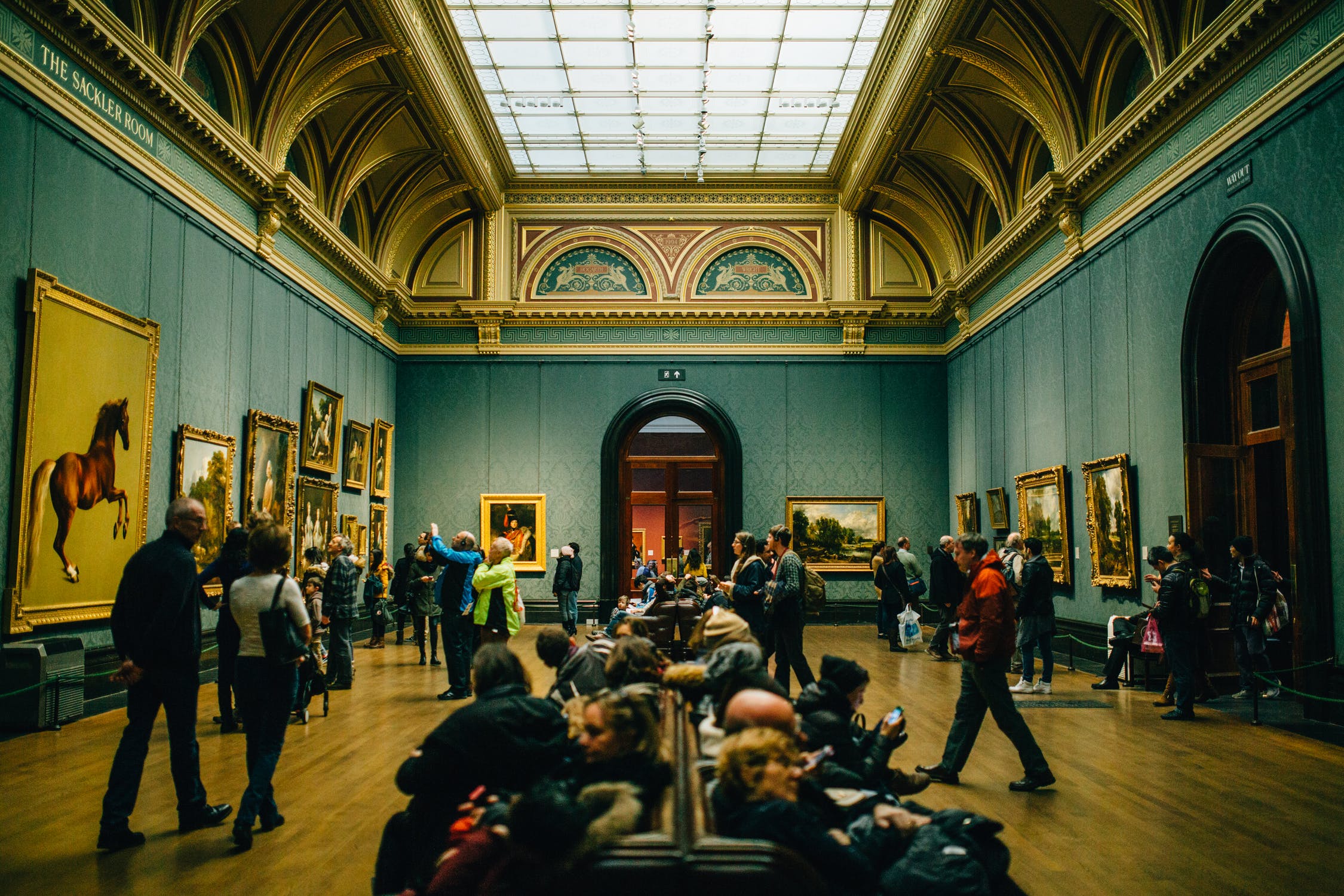 This means that the commercialization of your museum doesn't have to start or end at its doors. It can be taken beyond and stretched throughout. If you think about it, a couple decades ago airports used to generate capital almost solely through landing fees, whereas nowadays, most of them generated the biggest part of their income through restaurants, shops, resting stations, and other complementary services. And a very similar development can be expected for museums.
Think about push notifications reminding your visitors to visit the gift shop when they are close to exiting your experience, messages offering them a discount for the restaurant when it's close to lunch time, or related products to an exhibition that you know they are highly interested in (for example, because you have tracked their time-spent there through geolocation or because you have seen them browsing those specific pages on your website before their visit). The best part is that for these sales conducted through online check outs, your museum's gates don't even have to be open. For example, at Convious, we help our partners incentivize donations directly through their check out, targeted to cultural supporters and enthusiasts, and this way, help them generate new revenue opportunities even when they are closed.

Imagine the benefits you can reap in terms of revenue when you use data-driven personalization this way, and make every stage of their journey your next selling point.
4. Museums will ensure a safe experience for their visitors
One of the most pressing issues that museums will have to tackle in due course is making sure that they prevent queues, crowds, and bottle-necks so that they can ensure a risk-free visit that complies with COVID19 regulations.
The usual conglomerate of curious visitors crammed up together in order to get a perfect shot of Mona Lisa will no longer be conceivable.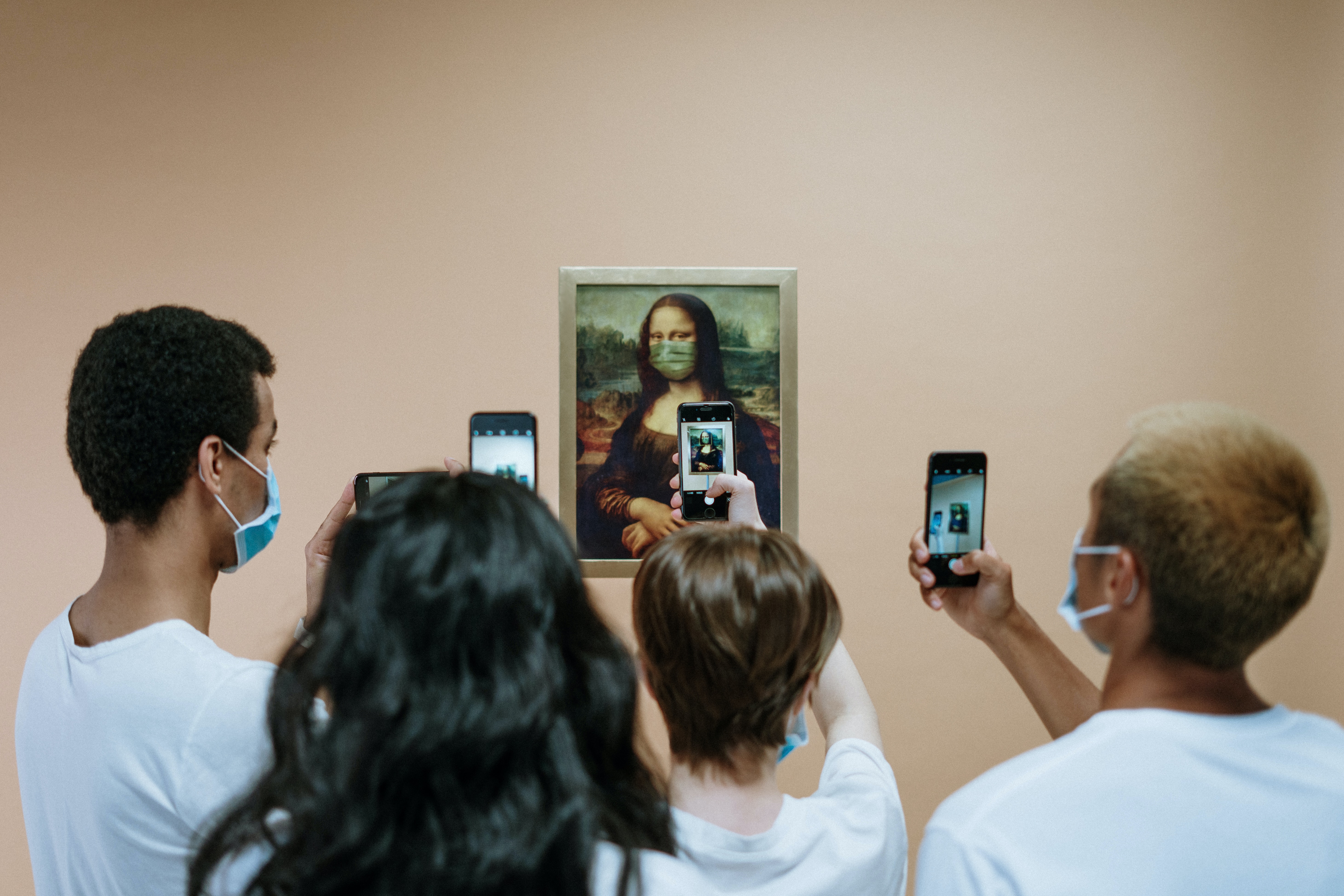 But how can museums avoid or reduce the usual traffic jams that are formed within their premises?
The ideal solution is actually a mix of in-advance reservations, time-slots, dynamic pricing and in-venue heat-mapping.

Sounds like a riddle you can't solve? Convious can easily solve it for you. Since the start of the pandemic, we have been helping our partners reduce the risk of crowds in their venue and improve their visitor-spread through our disruptive Crowd Control technology.
Related read: Why time slots are here to stay.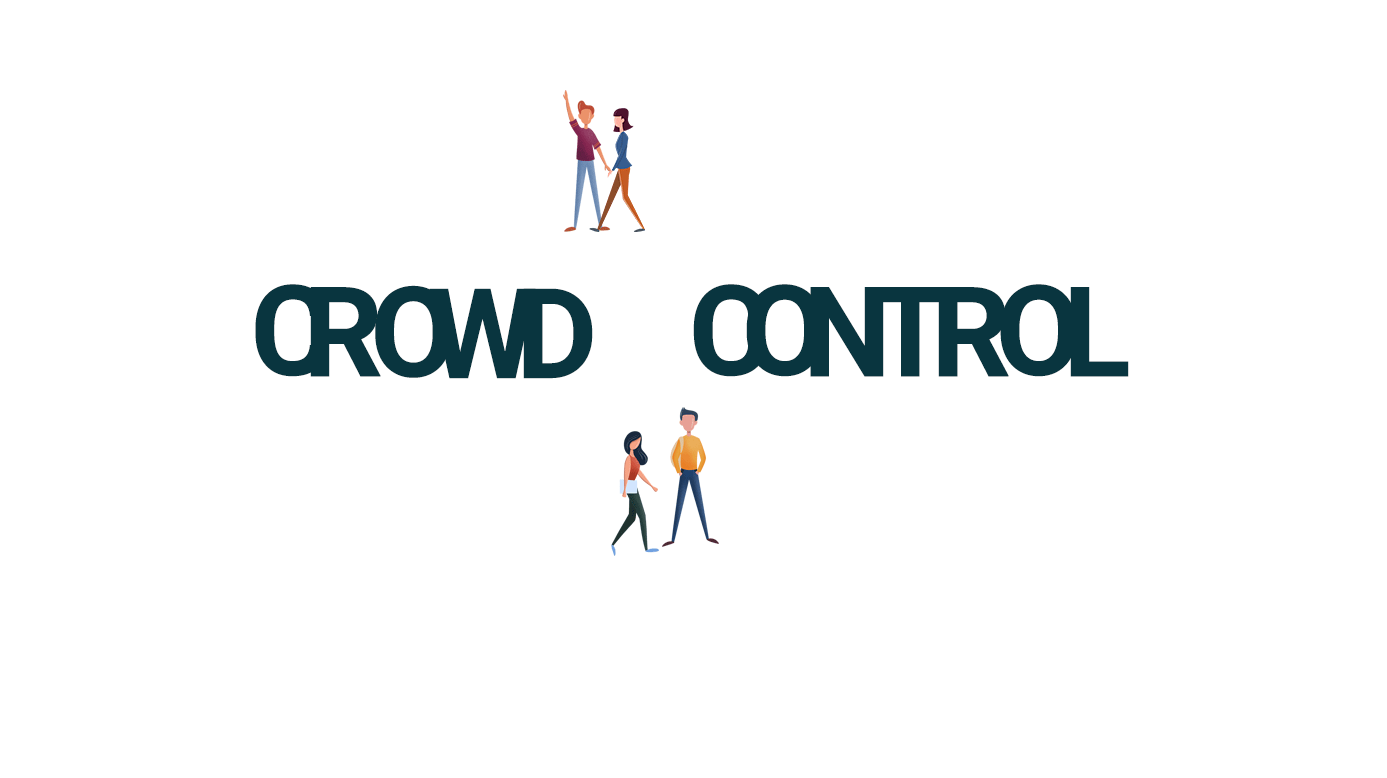 If you want to say goodbye to unexpected or unpleasant surprises in your museum once the first visitors come running back longing for new exciting experiences out of their home's four walls, then you need to be able to make better predictions on your visitor volume and have agility on managing your visitor capacity.
Convious' A.I.-powered solution can help you determine your expected visitor numbers based on historical data and numerous factors that are constantly changing (weather, demand, current sales...), so that you can plan your staff and resources accordingly and be sure to offer a safe and smooth experience to your visitors.